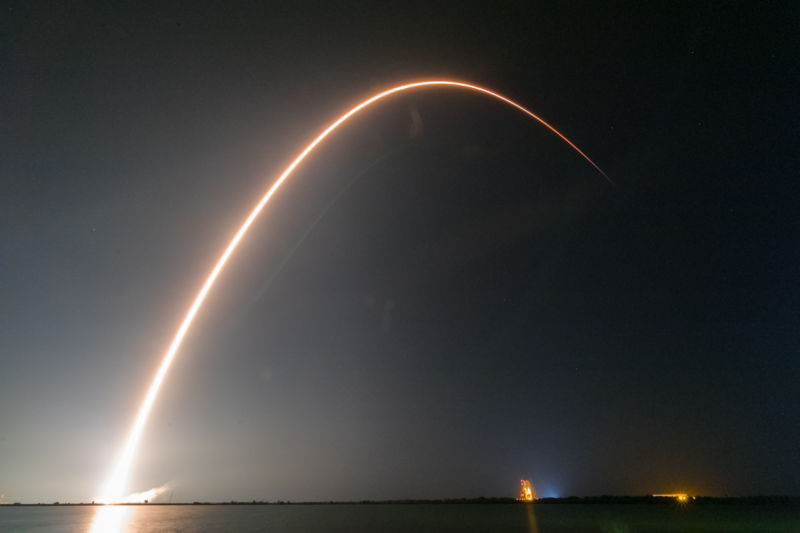 The first stage rocket was first used in May, and it marks the first time that the more reusable "Block 5" design has reflown after a previous mission. This milestone may feel small in the shadow of SpaceX's accomplishments over the last ~18 months but make no mistake: the second flight of a Block 5 booster is by far the company's most significant achievement in recent years.
"Ironically, we need to take it apart to confirm that it does not need to be taken apart", Musk said during a May 10 call with reporters.
SpaceX launched the first previously-flown "block 5" version of its Falcon 9 rocket early Tuesday, sending an Indonesian communications satellite into space and successfully recovering the first stage booster with a pinpoint landing on an offshore droneship.
The Block 5 rocket or Falcon 9's first stage booster also re-landed successfully on one of the company's drone ships "Of Course I Still Love" parked a few hundred miles east of Cape Canaveral in the Atlantic.
With three months between the Bangabandhu and Merah Putih missions, and a record turnaround time of two months, SpaceX has its work cut out.
Update 1:50 AM ET: Merah Putih is in position.
The satellite launched today, dubbed Merah Putih, which means "red and white", in a reference to the Indonesian flag will assist PT Telkom Indonesia to provide communications services to customers throughout Indonesia and the greater Southeast Asia region.
But for SpaceX aficionados, the most exciting part of this launch is that we've seen part of it before.
Next up for SpaceX is launch of Telesat's Telstar 18 VANTAGE communications station from Cape Canaveral around August 17, following by launch of an Earth-observation satellite for Argentina.
The mission got underway at 1:18 a.m. EDT (GMT-4) when the Falcon 9's nine Merlin 1D engines ignited and throttled up to full thrust, producing a brilliant plume of fiery exhaust that instantly turned cooling water into billowing clouds of steam. Another predawn Falcon 9 flight from Vandenberg Air Force Base in California on July 25 delivered 10 Iridium voice and data relay payloads to orbit.