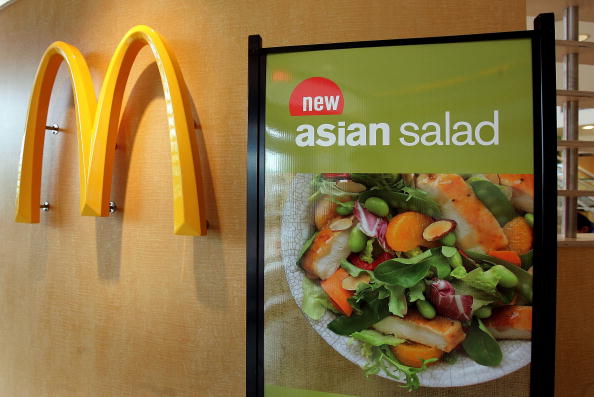 Sixteen people have been hospitalized.
The infection takes at least a week or two to take hold, according to the CDC, and it may be up to six weeks before patients experience symptoms.
The cyclospora parasite affects the intestinal health of those who consume tainted water or food.
McDonald's released a statement on July 13 saying they had been in contact with public health officials notifying them about an increase in Cyclospora infections in Iowa and IL.
Fresh Express says the bad salads were only sold to McDonald's and were not shipped to grocers.
The illnesses have been reported in 15 states, including IL. Vomiting, headache, fever, body aches and flu-like symptoms can also occur.
The infection can last anywhere from a few days to a few months.
"The Fresh Express food safety team, along with our outside food safety experts, have collaborated closely with the FDA, the US Centers for Disease Control [CDC] and Prevention, and public health agencies in their outbreak investigations, and we continue to do so", Fresh Express said in a statement.
McDonald's has voluntarily stopped selling salads at impacted restaurants in Illinois, Iowa, Indiana, Wisconsin, Michigan, Ohio, Minnesota, Nebraska, South Dakota, Montana, North Dakota, Kentucky, West Virginia and Missouri, according to the FDA.
When the number of sick McDonald's-goers began to rise, the fast food chain pulled salads from 3,000 restaurants across 14 states.
Concerned that the romaine lettuce and carrots are still on the market, the FDA instructed Fresh Express to give a report.