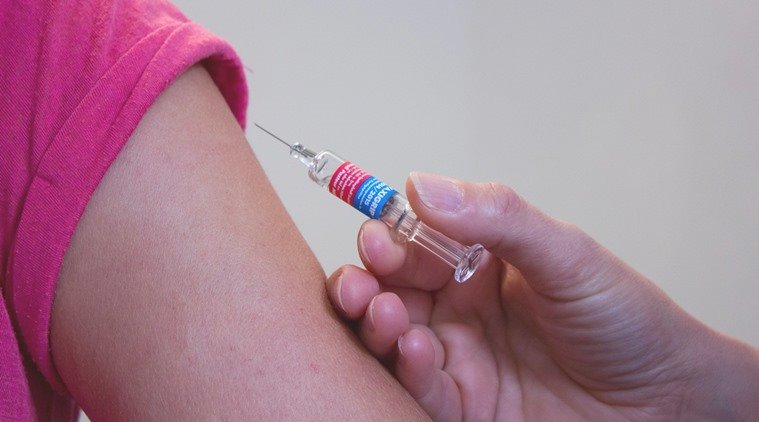 The Food and Drug Administration said in a statement on Sunday evening that its investigation had found that Changsheng fabricates production records and product inspection records, and arbitrarily changes process parameters and equipment, "serious violations" of the law.
The Hong Kong-based South China Morning Post reported that the firm's chairwoman, Gao Junfang, and four senior executives were taken away by Changchun police for questioning.
Chinese parents were in an uproar on Monday after reports that hundreds of thousands of children might have been injected with faulty vaccines.
"I don't trust the vaccines here anymore", a woman who gave only her surname Zhou told AFP as she waited with her young daughter at a pediatric clinic in Beijing on Tuesday. "Our trust has been overdrawn again and again, it's so irresponsible for everyone's life", said another.
Numerous defective vaccines were already on the market and given to Chinese children as part of a mandatory vaccination program.
Zhou said she was willing to pay for imported products rather than accept those offered for free by the government. "The world is much more open now, citizens know a lot of things", Pong said.
"But this incident.it also made me deeply concerned".
At least two different vaccines - rabies, and diphtheria and tetanus (DPT) - manufactured by Changchun Changsheng Biotechnology are known to be defective.
Chinese President Xi Jinping on Monday, July 23, described a vaccine safety scandal as "vile" and "shocking" as police opened a criminal investigation into the firm responsible and its management.
Earlier this month, the U.S. Food and Drug Administration issued a safety alert for some blood pressure and heart medications, if their active ingredient valsartan was produced by China's Zhejiang Huahai Pharmaceuticals. Authorities have also announced that they are launching an official criminal investigation into the company.
It is not known whether other regional disease control agencies have been affected.
Despite being overseas on Monday on a visit to Africa, President Xi was briefed on the vaccine crisis and said ensuring the safety of drugs was the responsibility of the government and the Communist Party. The company's licence was revoked and the vaccine recalled.
Following the outcry, Premier Li Keqiang in a statement on Sunday said the vaccine case has crossed a moral line, and the nation deserves a clear explanation.
"Those involved will be resolutely punished with zero tolerance".
However, the inferior vaccine was found in October 2017 by authorities, but the incident hadn't been made public.
A vaccine scandal in China, which has hit a nerve in the country and prompted quick reactions from leaders in Beijing, is sending ripples across the wider domestic drug market while threatening to dent Chinese ambitions to play a larger global role.
The company has been fined 3,442,887 yuan (£386,090) in total by the Chinese government.
Amid a series of scandals that involve tainted food and drugs produced in China, parents call on the government to take more severe action.
China's newest product safety scare burst onto the public consciousness when an obscure essay alleging corruption in the pharmaceutical industry become an internet sensation, exposing widespread anger and distrust after a string of scandals. "What will it be tomorrow?" another wrote, referring to a major scandal in 2008 when several infants died after the industrial chemical melamine was added to milk powder to raise its protein levels.