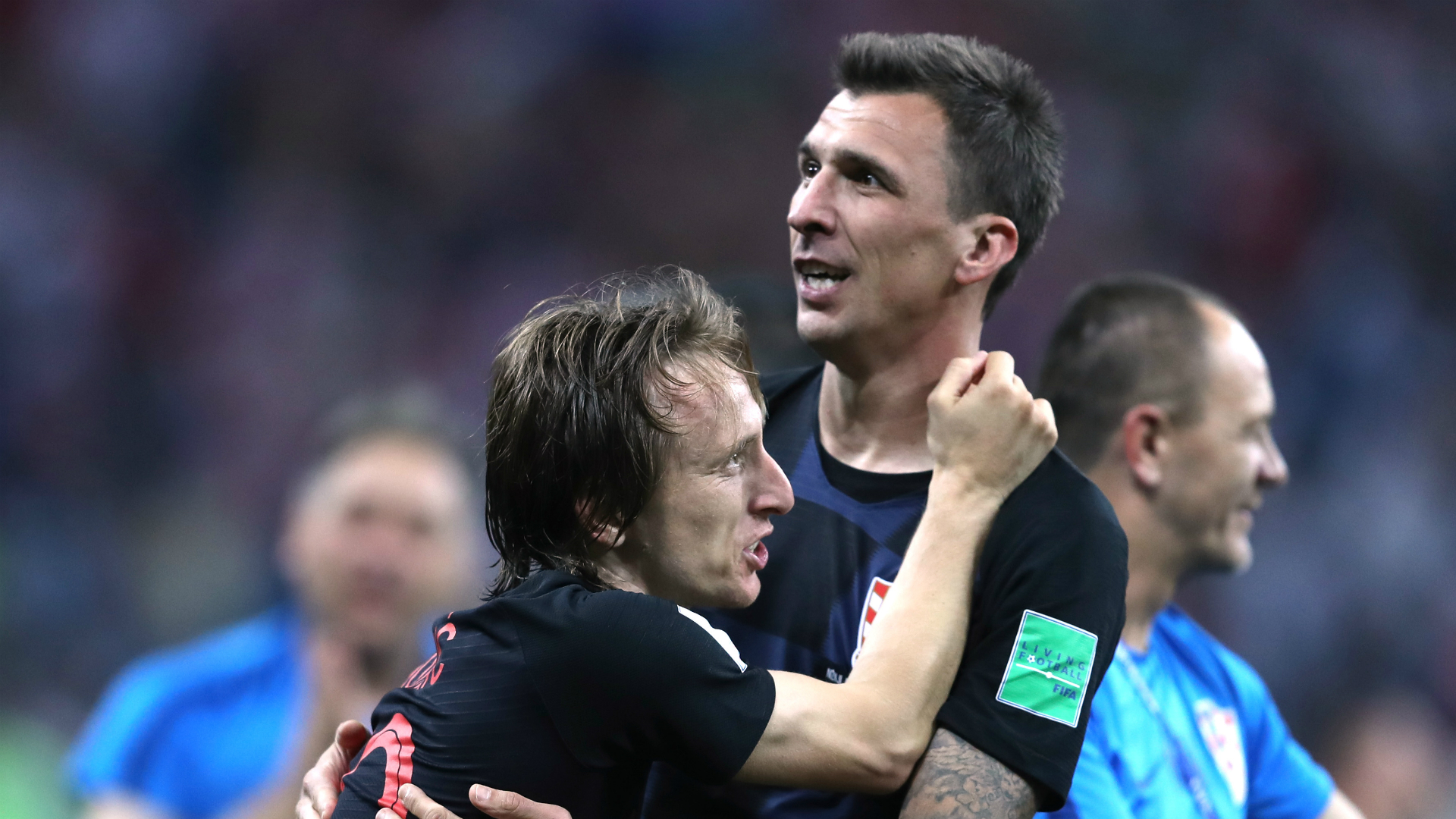 On Wednesday, after England lost the World Cup semi-final game to Croatia, fans, players, and team manager Gareth Southgate were completely heartbroken.
"The dressing room is a very hard place at the moment". The photographs of the emotional moment are just so damn pure - like something straight out of Friday Night Lights. But when you've got to this point and played as well as we have. you want to take these opportunities in life.
Meanwhile the England men's U20's team achieved World Cup glory after beating Venezuela 1-0 previous year.
Croatia meets France in the final of the World Cup at 5 pm CET on Sunday 15 July and a number of the 1998 side will be there already.
"We had hoped [for this] and we believed in our team, but the feeling when we finally entered the finals can not be compared to anything", said Croatia fan Ivan Kecerin.
Jamie Redknapp delivered a criticism of Tottenham ace Dele Alli for his England display in the World Cup. This is why I am proud. "It's a bit too early after that defeat to think about it".
"I'd be amazed if he doesn't come out in the next few days or week and something emerges about his fitness". The whole thing is beyond where we thought we might go.
"We've proved to ourselves that is possible and we've proved to our country that is possible".
"We salute you": It's pretty much a love letter from the Mail's sport section to Southgate and his team.
"Heartbreak": The i Paper leads with an image of a dejected Harry Kane at the end of a semifinal that "started so well" only to end "in gut-wrenching despair" and concurs that England will "still return as heroes".
"We were louder, they were carrying us, they picked us up when we were not in control of the game", Dalic said of the supporters.
"Now is a time for us to be strong as a group and take the time to reflect on the performance a bit more over the next couple of days. I can't ask more of him as a captain or as a man over the last three weeks".