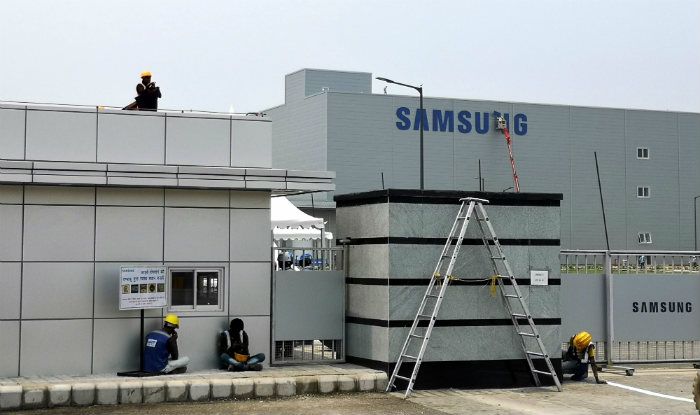 Last year, in June 2017, the South Korean giant had announced Rs 4,915 crore investment to expand the new Noida plant. The prime minister said more than 1 crore mobile phones will be made in this new unit of Samsung, while 30% of this will be exported. The company started producing refrigerators at the plant in 2003 while mobile phone production started in 2007. Before the launch of the Noida plant Samsung was manufacturing 67 million phones in India, mostly at its other base in Tamil Nadu, Southern India. "The country now has 120 mobile factories out of which 50 are in Noida alone", he said. "These have been able to provide employment to over four lakh people", the Prime Minister said.
Since taking power in 2014, Modi has pushed his "Make in India" initiative, which encourages companies to set up plants in the country, as the nation attempts to bolster domestic manufacturing.
According to HC Hong, President and CEO, Samsung India, a bigger manufacturing plant will help them cater to the growing demand for Samsung products across the country.
Uttar Pradesh Chief Minister Adityanath said India and South Korea have a strong trade and cultural relationship and invited new ventures to invest in the state. He said the factory would give over 35,000 jobs directly and indirectly and hence the UP Government ensured that the unit got the infrastructure and policy help it needed.
South Korean President Moon Jae-in with first lady Kim Jung-sook at Akshardham Temple in New Delhi on Sunday.
The facility which was jointly inaugurated by Prime Minister Narendra Modi and Moon Jae-in, President of the Republic of Korea, was announced past year in June where the company unveiled its expansion plans at an investment of Rs 4915 cr to add new capacity to the Noida plant. "Both the policies will come to completion when prosperity spreads across the whole of Asia".
While Modi's "Make in India" campaign is still a long way from delivering on ambitious job promises, the program has had some success with the phased manufacturing of mobile devices and components.
# 04:10 PM: The Indian govt is planning to built 100 smart cities and construct industrial corridor to link the major cities.