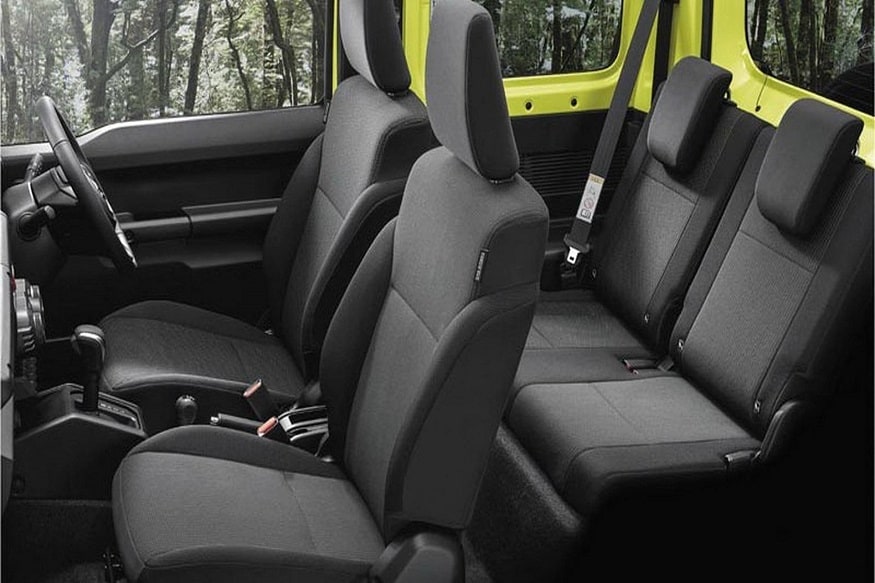 That all works well off-road, but Suzuki promise the new Jimny will be more forgiving on road with the more rigid ladder frame and steering damper.
The new Suzuki Jimny - arriving in the United Kingdom in 2019 - promises to be as able as the Jimny always has been, but with better dynamics and a new 1.5 litre petrol engine.
The 2018 Suzuki Jimny Sierra employs the new K15B 1.5L petrol engine.
But what the Jimny does do is tackle the rough stuff in a way nothing else can - certainly nothing else remotely close to its price - and the new Jimny, due to arrive in the United Kingdom in 2019, promises more of that, but with an added dose of modernity. The model, as reported earlier, will be sold with a 660cc petrol motor for the Japanese domestic market. That petrol power plant will be mated to either a six-speed manual or six-speed automatic transmission. Depending on the gearbox fitted, the Jimny will have a top speed of 90mph with the manual and 87mph with the automatic. 4H activates the four-wheel-drive system and 4L brings in the low-range 'box for the most challenging off-road conditions. The new version is the first major update to the model since 1998, but despite this the Jimny has earned itself a solid reputation among off-road and city vehicle enthusiasts. Much of the design appears similar to that applied to the latest Mercedes-Benz G-class, such as the squared-off wheel arches and tail-lights located low on the bumper. Both the Jimny and the Jimny Sierra are three-door SUVs with the former being shorter by 155mm (3,395mm), narrower by 170mm (1,475mm) and lower to the ground by 5mm (ground clearance of 205mm). However, the overall design remains chunky, with function favoured over form, to enable users to operate controls and buttons even while wearing gloves.
Suzuki also fits safety systems such as the dual sensor brake support automatic braking system, lane departure warning, weaving alert and high beam assist, as well as traffic sign recognition and hill descent control.
With the rear seats in place the new Jimny boasts 85 litres of bootspace, though this expands to 377 litres with the rear bench folded flat - 53 litres larger than before, and totally flat too.