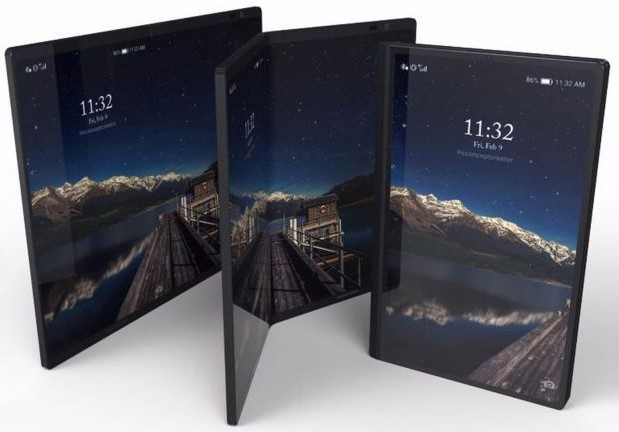 Separately, regular leaker Ice Universe, who has a good record when it comes to these things, tweeted that the Galaxy X would be shown off at the annual Consumer Electronics Show in Las Vegas next January.
According to the latest leak, Samsung might be planning to add a triple-camera setup in Galaxy S10.
But we still don't know what the Galaxy X might look like. If this is true, then it means that Samsung's foldable smartphone will be available to purchase sometime in February. Now, new reports have surfaced claiming the device will feature a 6000mAh curved battery and is set to debut at CES 2019.
The close announcement dates for the Galaxy X and Galaxy S10 should not be a problem for Samsung.
Those rumors were given a lot more credence not long after when Evan Blass reported that Samsung was internally testing Gear devices with Wear OS on board.
The company is slated to begin a pilot manufacturing run of flexible OLED screens; Korean outlet ET News reports that these could be incorporated into what's being called the Galaxy X phone, which will go into production next year. But it's interesting to hear about the kind of changes the tenth-anniversary Galaxy S flagship could bring on the imaging front, and we can expect to see more rumors about the same surfacing online in the months to come.
A new filing by the FCC in the USA shows the upcoming Samsung Galaxy Note 9 S-stylus will have Bluetooth capabilities.