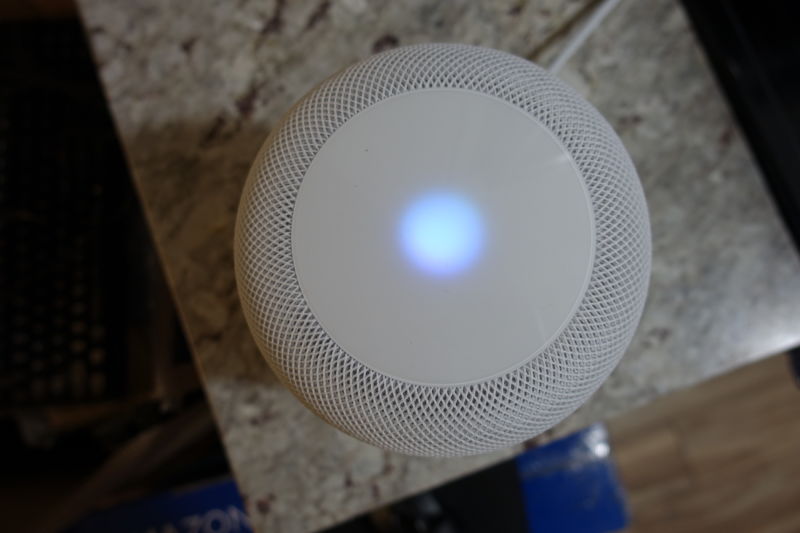 The headphones are also expected to carry the Apple branding, though there's no official name for the product yet since it remains unconfirmed.
The new, premium AirPods are believed to be water-resistant (unfortunately for lovers of water sports, not waterproof) and have noise-canceling functionality. Bloomberg reports that in 2019, Apple will release higher-end AirPods, likely more expensive than the current $159 AirPods model, "studio-quality" over-ear headphones and a second-generation HomePod.
Apple was reported earlier this year to be planning on expanding its audio lineup with over-ear headphones that were supposedly slated for launch by the end of 2018. The new AirPods will reportedly be pricier than their predecessor, potentially segmenting the AirPods line into two models, and is increasing its reliance on contract manufacturer Foxconn to improve production of the AirPods.
Additionally, Apple is rumored to be working on a wireless charging case that works with the upcoming AirPower charger. Specifics as far as the release schedule weren't offered in the report, but it's possible that Apple itself doesn't know exactly when the new products will be ready. Apple has considered adding additional health features, as well. The sources also suggest they'll feature a new chip, Siri voice activation and (like the Apple Watch) perhaps even sensors for a heart-rate monitor. Beats now sells a pair of noise-cancelling headphones at a list price of $350, so it seems safe to expect any Apple-branded pair to be fairly expensive.
This news comes in the middle of a big year for Apple's auditory efforts.
Finally, the report claims that there is a new HomePod smart speaker on the way.
Apple didn't immediately respond to a request for comment.