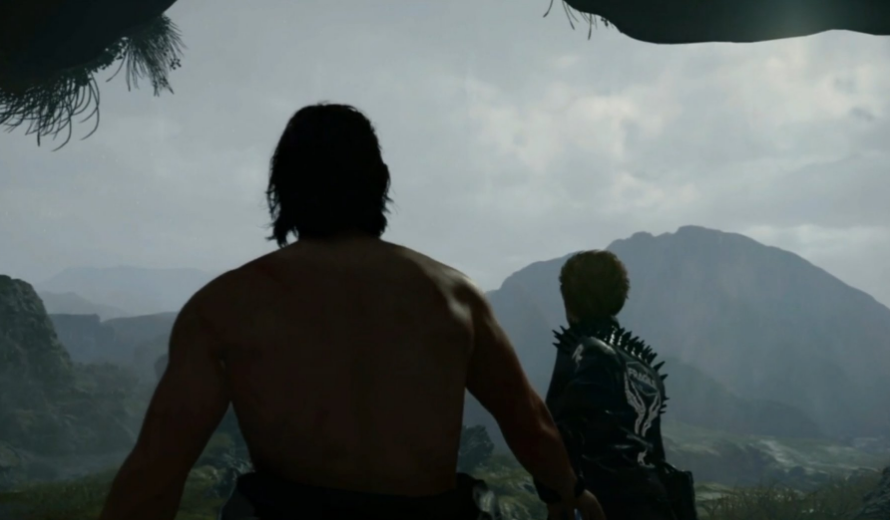 After so many cinematic trailers, we finally got a glimpse of the Death Stranding gameplay today during the E3 2018 Sony showcase. Bridges climbs mountains with attractive motion capture making it seem more realistic than most games, but is mostly trying to survive the elements and environment, which seem to be out to destroy life.
Death Stranding's newest trailer just dropped, and as expected, it's a doozy. If you want to know the part of this trailer where I said "what the fuck?" out loud, it's when Norman Reedus uses his fetus as a weird lamp.
At its E3 showing we saw some very pretty footage of protagonist Sam Bridges, played by Norman Reedus, carrying some impractically large bags across hills and through rivers. Carrying the stranded remnants of the future in his hands, Sam embarks on a journey to reunite the shattered world one step at a time. Unfortunately, he didn't quite evade their notice, and the scene concluded with a bunch of the creepy wraiths dragging him down into a deep black puddle. They will be played and voiced by actresses Lea Seydoux and Lindsay Wagner. Seydoux appeared as a seasoned survivalist in an oddly spiky bodysuit, advising Sam on how to evade the creepy invisible monsters.
The trailer also introduces new characters, whose identities, of course, are still completely unknown.
After the numerous inexplicably weird trailers since Death Stranding's announcement, this year's E3 gameplay (-ish) trailer was an terrible lot more intelligible.