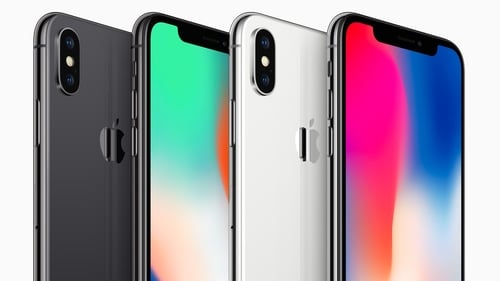 Shares of Apple slid more than 2% in early trading Friday after the company told suppliers it would need 20% fewer parts for iPhones for the rest of 2018, according to the Nikkei Asian Review. USA -based suppliers Advanced Micro Devices, Micron Technology Intel, Broadcom Inc and Qualcomm Inc were all down between 1 percent and 3 percent.
A Nikkei report this morning suggests that Apple is significantly decreasing part orders for its upcoming 2018 iPhone models, a move deemed "quite conservative" by one of multiple sources confirming the change.
Apple did not immediately respond to a request for comment. "For the three new models specifically, the total planned capacity could be up to 20% fewer than last year's orders". Analyst Ming Chi Kuo recently predicted a $200 price cut to the iPhone X's direct successor, as well as an attractive $600 entry point for a new mid-range successor to the iPhone 8.
In any case, Apple is said to be debuting three new all-screen iPhones this fall: an updated 5.8-inch iPhone X; a new 6.5-inch iPhone X Plus; and a new, cheaper 6.1-inch iPhone with Face ID.
"As the improvements made to the iPhone each year become increasingly marginal it may become more hard to convince consumers to pay up for the latest model, when an older generation device is effectively just as good", said Atlantic Equities' Cordwell.
Aside from lowering shipment orders, you can see that Apple is cognizant that devices last longer by the fact that with iOS 12 they continued to support devices which supported iOS 11 - that includes phones all the way back to iPhone 5s which was released five years ago.
"I am not overly concerned. about the lower supply speculations". "Apple is doing enough in general to keep the ball moving forward".