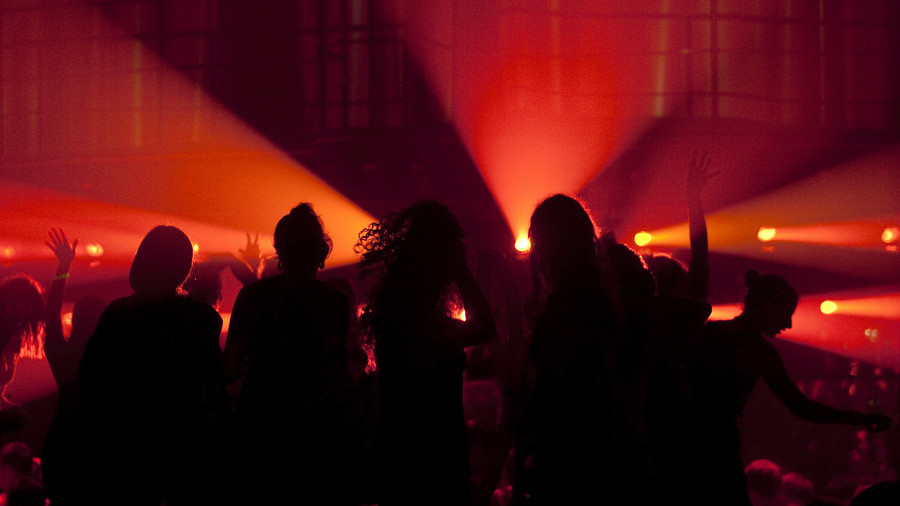 According to the report, the shooting victim was taken to a local hospital for treatment on his leg. In the video, uploaded to social media, he is seen acting nonchalant and walking away, and seemed to be unconcerned that his gun fired into the crowd.
In the video, the unidentified agent stuffs the gun in the back of his trousers, puts his hands up, and walks off the dance floor.
'It appears an off-duty.
He tucked his gun back into his holster and walked away from the dance floor, raising both his hands.
The agent then appears to accidentally pull the trigger as he picks the weapon off the floor, which reportedly shot a man in the leg.
An off-duty Federal Bureau of Investigation agent dropped his gun on a nightclub dancefloor and accidentally fired the weapon while trying to retrieve it, injuring an unfortunate reveller at the club in Denver, Colorado.
A woman who said she witnessed and recorded the shooting with her cell phone said it happened at Mile High Spirits Distillery and Tasting Bar. "No one really knew what was going on".
The FBI agent was taken to Denver Police Headquarters and later released to an FBI supervisor. I honestly just wanted to make sure that my friends... The police investigation was continuing, and any charges would be determined by the Denver District Attorney's Office, said Officer Marika Putnam.