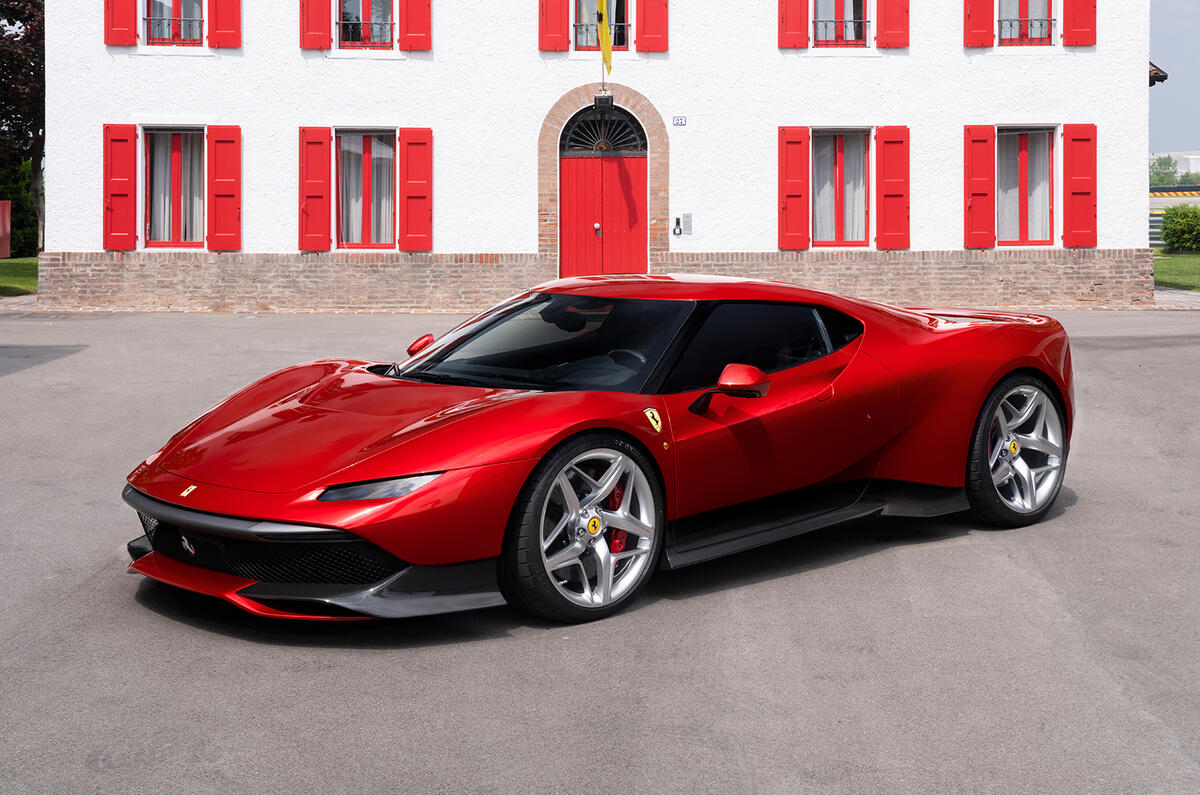 Maranello's latest addition to its One-Off programme, the SP38, follows in the footsteps of the SP 275 rw competizione and the 458 MM Speciale, and is the first in the programme to be based on the 488 GTB.
The all-new bodywork, in a newly conceived three-layer metallic red, marks a radical departure from the language aesthetic of the donor vehicle. What the SP38 pulls from the 308 GTB is the incredibly slim front end, tapered nose and the single wide hood vent - a much more subtle and pretty alternative to the 488 GTB's nostrils.
Say hello to the Ferrari SP38, the latest one-off to come from the marque's Special Projects division. Like some of Ferrari's other one-off commissions, the SP38 has a wraparound windscreen, giving the auto a different silhouette to other series-production Ferrari models.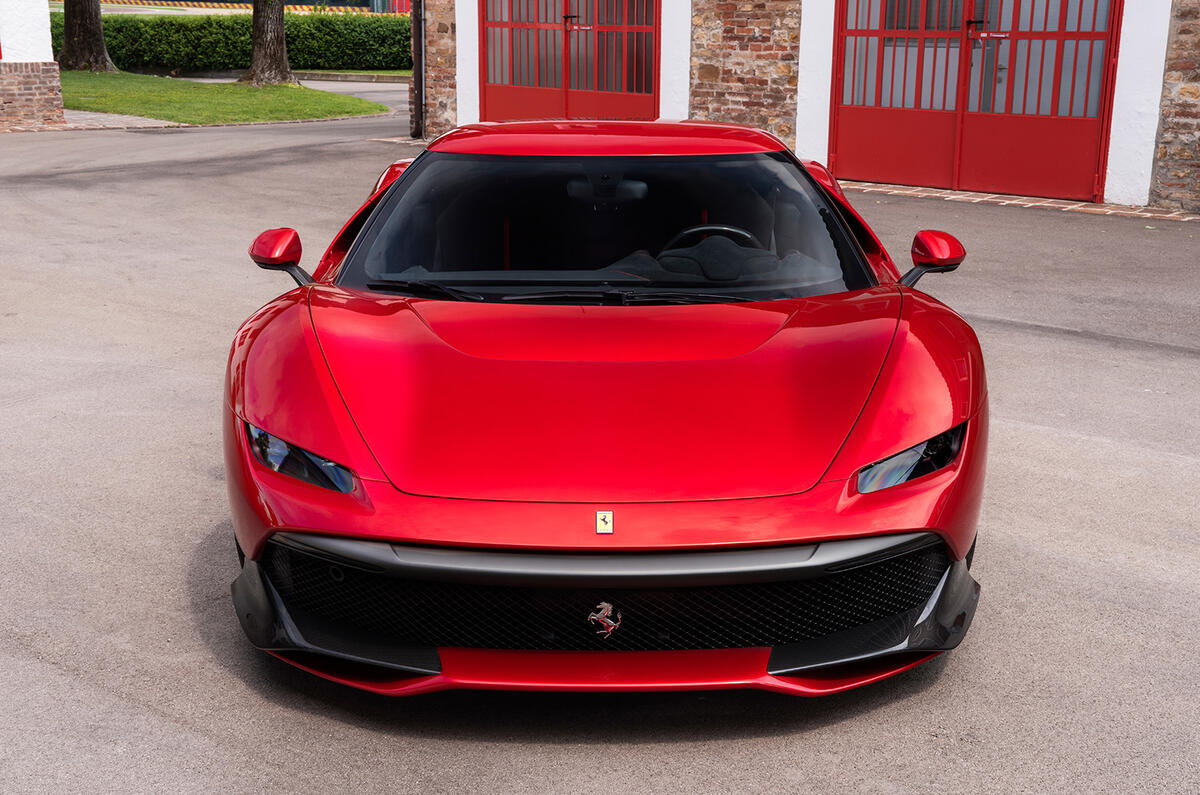 The dramatically styled one-off nods to the F40 and 308 GTB in its design says Ferrari and has been drastically altered at the front and rear
Ferrari's designers gave the SP38 a sharp wedge look ahead of the front windscreen in order to concentrate "visual mass" over the rear wheels.
At the side, the 488 GTB's air intake is replaced by bodywork at the SP38's shoulder, which has moved next to the rear side window. Gone, meanwhile, is the glass cover for the engine at the rear, with a flip-up carbon fiber assembly in its place. The running gear and chassis have also been kept the same as the 488. Three transversal slats slash across the engine cover to evacuate engine heat, and the smooth integration of a substantial rear spoiler is a hint at the rear wing of the F40.
Based on underpinnings borrowed from the Ferrari 488 GTB, the SP38 shares the mid-mounted twin-turbo 3.9-litre V8 engine and dual-clutch gearbox combination, but like all bespoke commissioned Ferraris, the biggest changes are concentrated on the exterior styling. Zero to 100 km/h is accomplished in three seconds flat, and it goes on to 200 km/h in just 8.3 seconds before hitting a top speed north of 330 km/h. The general public will get to lay their eyes on this on-off beauty at the Concorso d'Eleganza Villa d'Este on May 26, 2018.