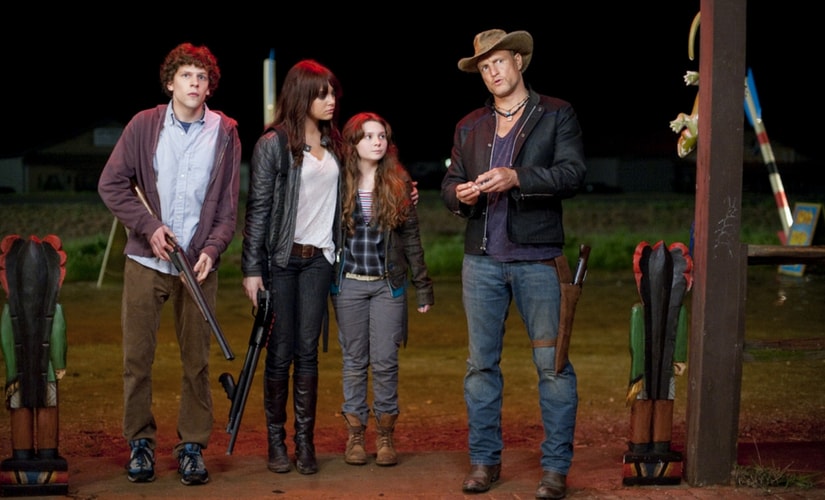 Wernick added that they will hopefully be able to share more news soon about the sequel, which will reportedly start shooting in early 2019.
And now, a decade later, fans will rejoice as they learn that the original cast are set to congregate for the sequel to Zombieland.
While speaking with Vulture about the upcoming release of "Deadpool 2", which they also wrote, the duo opened up again about the possibility of a "Zombieland 2".
"We're going on the tenth anniversary of Zombieland", Wernick said.
After several years of rumours, it was confirmed last year that a sequel to 2009's Zombieland would be happening, and that screenwriters Rhett Reese and Paul Wernick had completed the script for the follow-up to Ruben Fleischer's cult zom-com. The hope is that we're shooting that thing early 2019 for an October of '19 release ... "Zombieland came out October of 2009". At the time, Stone and Eisenberg were at the beginning of their careers, and now Stone has an Oscar and Eisenberg is Lex Luthor.
Emma, 29, previously admitted she jumped at the chance to star in "Zombieland" after she read the script.
The writers were dead keen on turning the movie's plot into a TV show and Amazon commissioned a pilot episode in 2013.
Believe me, I'd love to see it happen, but I think for now I'm gonna keep my expectations low until we get a more official announcement. I knew he was going to be awesome in the movie'.
She said: "I had never done any action before and I'm not very good at running so that was hard".
'Other than that, it was just fun - learning how to shoot guns and pretending to be a badass'. However, nearly as noteworthy is the fact that Wernick confirmed that the original cast would be a part of the film.
In 2011, Eisenberg, who played Columbus, doubted whether a second instalment would still be "relevant", a feeling that Harrelson also shared.