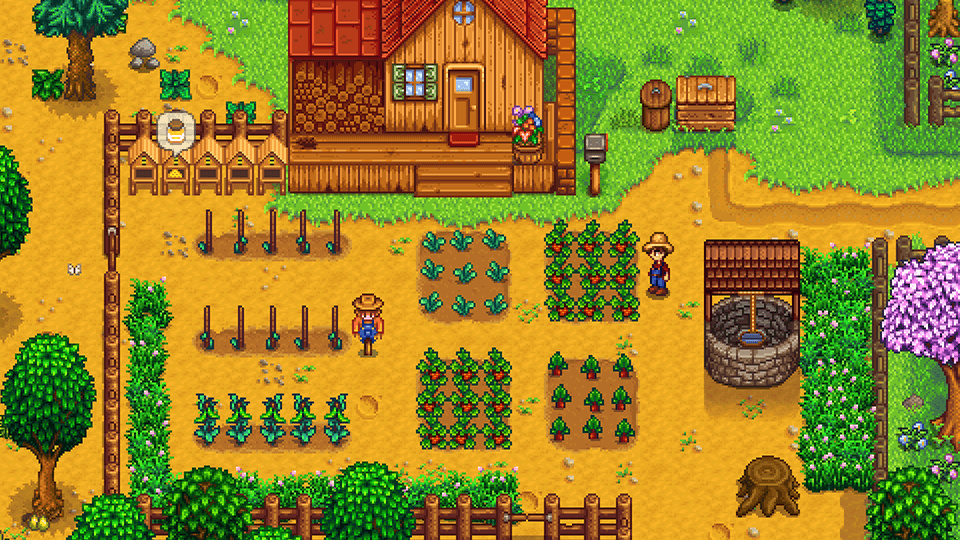 Eric "ConcernedApe" Barone had posted on the PlayStation Blog and on their official website that Stardew Valley will be released for the PlayStation Vita this month. For years, one of the PS Vita's biggest selling points has been the cross-buy compatible games that allow players to own a copy on both systems for the price of one.
Being able to turn overgrown fields into the farm of your dreams and to always feel like you are part of a local community is a way to have a fun, on-the-go experience with a portable console like the PS Vita. If it's anything like the Switch version, Stardew Valley on Vita will not tap into any of the handheld's special features like the touchpad.
If you're a Harvest Moon fan or enjoy calming farming sims, Stardew Valley was practically made for you.
Rejoice, the long-awaited PlayStation Vita edition of Stardew Valley is coming very soon.
The initial announcement for the PS Vita port came back in January 2017.
Stardew Valley is now available on PC, PS4, Xbox One, and Nintendo Switch, and will come to PS Vita on May 22.
Stardew Valley is a popular farming simulator/RPG, created exclusively by Barone back in February of 2016. Let us know your thoughts in the comments section below.