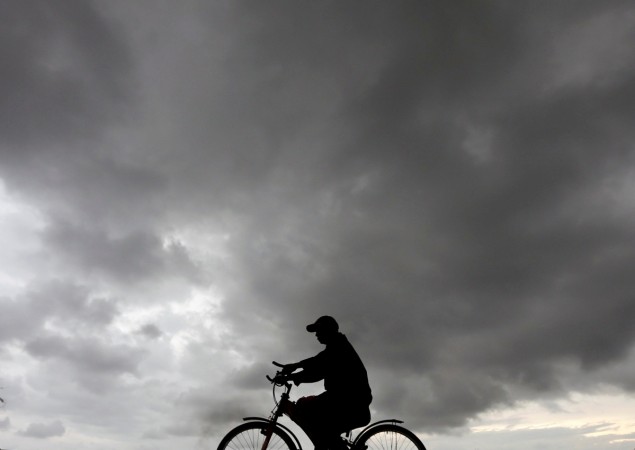 An 18-year-old Sohail of Gokal Puri area was killed after a wall of his house collapsed on him, said media reports.
The advisory came hours after a massive dust storm hit Delhi and national capital region (NCR) early Wednesday at around 3:00 a.m. local time, uprooting trees and disrupting power supply.
The police control room received at least 59 calls about fallen trees, five calls about fallen electricity poles and 11 calls about hoardings or wall collapse, police said.
Earlier on April 14, a huge dust storm accompanied with gusty winds and squall wreaked havoc in the national capital Delhi, Uttar Pradesh and Rajasthan.
Wednesday's storm was the second of its kind to hit the national capital in the past four days.
According to Indian Meteorological Department (IMD), dust storms accompanied with strong winds and lightning are likely to hit Delhi and it's adjacent areas which include Rohtak, Manesar, Gurgaon, Sonepat and Meerut in the next two hours. On Tuesday, the IMD had forecasted that the wind speeds could reach approximately 74 km per hour.
Thunderstorms, dust storms, rainfall during summers have been a normal phenomenon in northern India."But not of this severity".
Meanwhile, as many as 80 were killed in Jammu and Kashmir, Himachal Pradesh, Uttarakhand and east Uttar Pradesh due to thunderstorms and lightning with Uttar Pradesh alone recording 51 deaths.
The devastation comes over fortnight after storms hit Uttar Pradesh (UP), Rajasthan, Telangana, Uttarakhand and Punjab, killing 134 people and injuring over 400. At least 100 people died in north India and some other states, owing to thunderstorms.
At several places in north India including Delhi, high-velocity winds uprooted trees and affected road, rail and air services.