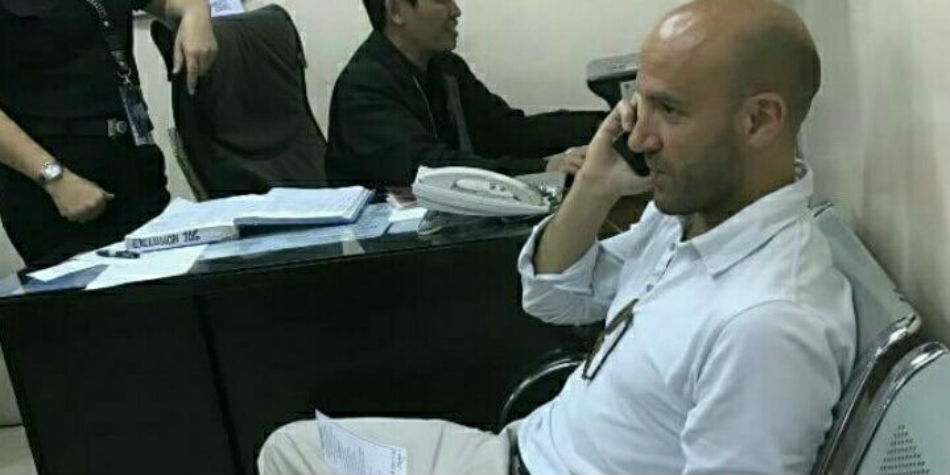 An Australian nun has been arrested in the Philippines for engaging in "illegal political activities" after she took part in a human rights fact-finding mission in the country's south, a leader of a left-wing group says.
Sister Fox had been involved with human rights missions in Mindanao in the country's troubled southern region, looking into the plight of indigenous people and farmers, leftwing lawmakers said, nearly a year after President Rodrigo Duterte imposed martial law on the southern island of Mindanao.
The BI said Fox submitted her passport and other immigration documents showing that she was issued her missionary visa on October.
Fox's arrest was confirmed by BI spokesperson Antonette Mangrobang but no further details were provided.
The CBCP said she was detained at the Intelligence Division of the Bureau of Immigration in Intramuros.
Santos said that Fox is not covered by inquest proceedings as this would only apply "to aliens arrested after being caught in flagrante violating immigration laws".
The BI said Fox will undergo a preliminary investigation to determine if deportation charges should be filed against her with the BI Board of Commissioners.
The BI's move, which was supported by Malacañang and the Department of Justice, drew flak from the opposition, among them, the Makabayan bloc at the House of Representatives.
It added that her arrest raised alarm to church people, including Manila Auxiliary Bishop Broderick Pabillo who said that her arrest might be linked to the Duterte administration's drug war as Fox is a known advocate for human rights.
Leftist lawmakers have vowed to hold a congressional inquiry into the deportation of foreign human rights advocates. "She extended help to the Hacienda Luisita, Negros and Mindanao farm workers on their land cultivation campaign", they said. Pat Fox had a good standing status both in Australia and in the Philippines. Helping the poor is not a crime and joining peace activities to advocate peasant welfare and human rights is not against the law, ' the lawmakers said in a statement, calling for her immediate release.