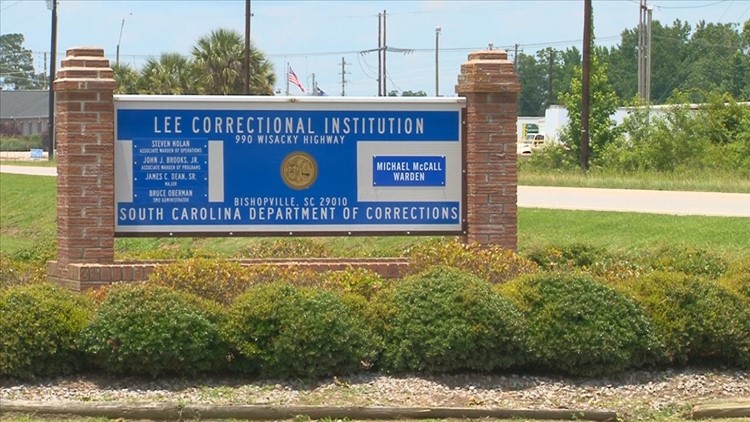 Seven inmates have been killed and at least 17 others seriously injured amid fighting between prisoners inside a maximum security prison in SC.
A SC prisons spokesman says 7 inmates are dead and 17 others required outside medical attention after hours of fighting inside a maximum security prison.
Several fights broke out among inmates in three separate housing units at the Lee Correctional Institution around 7:15 p.m. Sunday, and it took authorities until 2:55 a.m. Monday to secure the prison, corrections officials said.
State law enforcement is responding to a situation at Lee Correctional Institution Sunday night.
The Department of Corrections said that all corrections and law enforcement officers are safe and that the fights were over by 3 a.m. Monday.
No further details, including the names of the inmates killed in the mass brawl or the extent of the other's injuries, have been released yet.
In March, inmates at the prison held an officer hostage after taking control of a dorm room, The State reported.
Two officers were stabbed there in a 2015 fight.
This is a developing story and will be updated as more information becomes available.