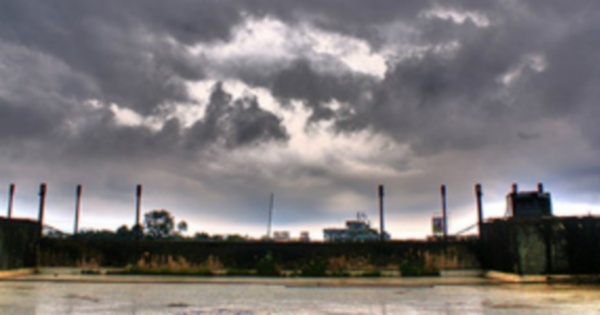 IMD's forecast of 97% rainfall comes with a model error of (plus-minus) 5%.
The average rainfall over the past 50 years, or the long-period average (LPA), is 89cm.
The IMD, meanwhile, said it would be able to forecast a clearer picture of the Monsoon, which normally extends from June 1 to September 30, only in June.
Private forecaster Skymet recently said that India may receive normal monsoon in 2018.
Normal rains in last two years helped a rebound in farm growth rate to 6.8% in 2016-17 and an estimated 3% in 2017-18.
Detailed forecasts on regional distribution will be made in early June, by when more information on El Niño and the IOD is available.
The Met department uses a statistical model for its forecast.
The onset of the monsoon in June kick-starts planting of rain-fed Kharif crops.
A figure between 96 to 104 percent is considered normal monsson.
Forecast suggests maximum probability for normal rainfall and a low probability for deficient rainfall during the season.
It said that normal rains are likely for the country, particularly East India, while the Southern Peninsula and parts of Northeast India could be at some risk of getting below normal rains.
Meanwhile, the Indian Meteorological Department (IMD) has issued a thunderstorm warning for Monday. The average rainfall in "above normal" monsoon is between 104-110 per cent of the LPA while anything beyond 110 per cent of the LPA is considered as "excess". India had faced deficient rains during monsoon season in 2015 and 2014, making both these years drought years.