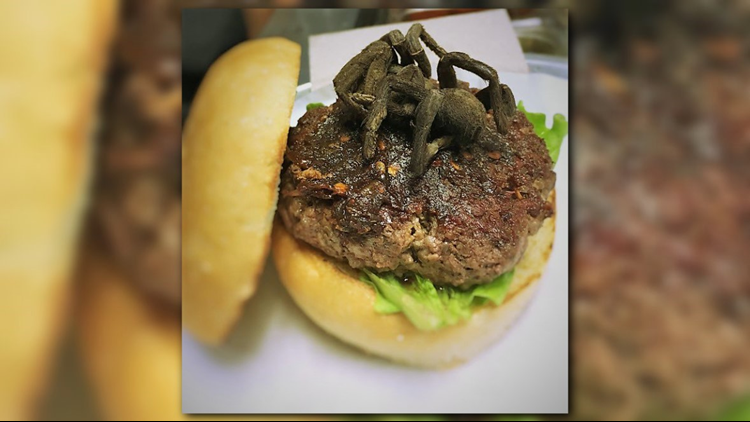 - This is not a joke.
If that idea tickles your amygdala instead of your taste buds, stay far away from Bull City Burger and Brewery in Durham, North Carolina.
A restaurant in North Carolina is now serving a burger with a giant, hairy tarantula on top of it.
Every April, Bull City Burger and Brewery hosts "Exotic Meat Month", celebrating exotic meats eaten around the country and the world. The burger can be cooked to the customer's preference, and Bull City Burger describes the tarantula as "lightly salted and oven-baked".
Winners, aka those who eat the whole burger, will get a limited-edition Tarantula Challenge t-shirt and bask in arachnid, social media glory.
WRAL-TV reports the restaurant is offering an array of unique menu items, including alligator, iguana, python, bison, turtle and bugs.
You may actually have to have a few drinks before eating this, the new tarantula burger.
Out & About Editor Kathy Hanrahan agreed to participate in the challenge.