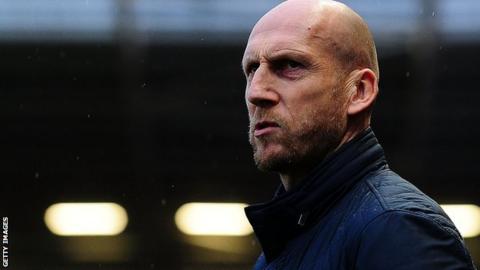 Meanwhile, Stam has spoken to Dutch media since his departure and had some fond words for Reading.
The Manchester United legend steered Royals within a penalty kick away from the Premier League past year but has struggled in the current campaign.
Stam led the club to the Championship playoff final in his first season at the helm, but a hard 2017-18 campaign has left the Royals in 20th position in the Championship table - just three points outside of the relegation zone.
Stam had a contract with the club until the end of next season.
A run of just one win in 19 league matches has seen Reading drop into a unsafe position, and Saturday's 3-2 defeat at Norwich City proved to be the final straw.
Reading announced the decision on their website www.readingfc.co.uk, saying majority shareholders Yongge Dai and Xiu Li Dai had deemed the change necessary after "careful consideration".
Royals will now begin a search for a new manager to steer the club towards safety with eight league games remaining.
Reading will now focus on recruiting a replacement for Stam, with the club not returning to action until Friday, 30 March, following the worldwide break.
The club insist he has not been sacked but Stam has yet to comment.
Stam was appointed at Reading in 2016 by Sumrith Thanakarnjanasuth, who took over at United last month.
Bookmaker Sky Bet has priced Murty at 12/1 to become the next boss while Paul Clement has been priced at 6/4.
Marco Silva has also been listed as a potential candidate and has been priced at 10/1.