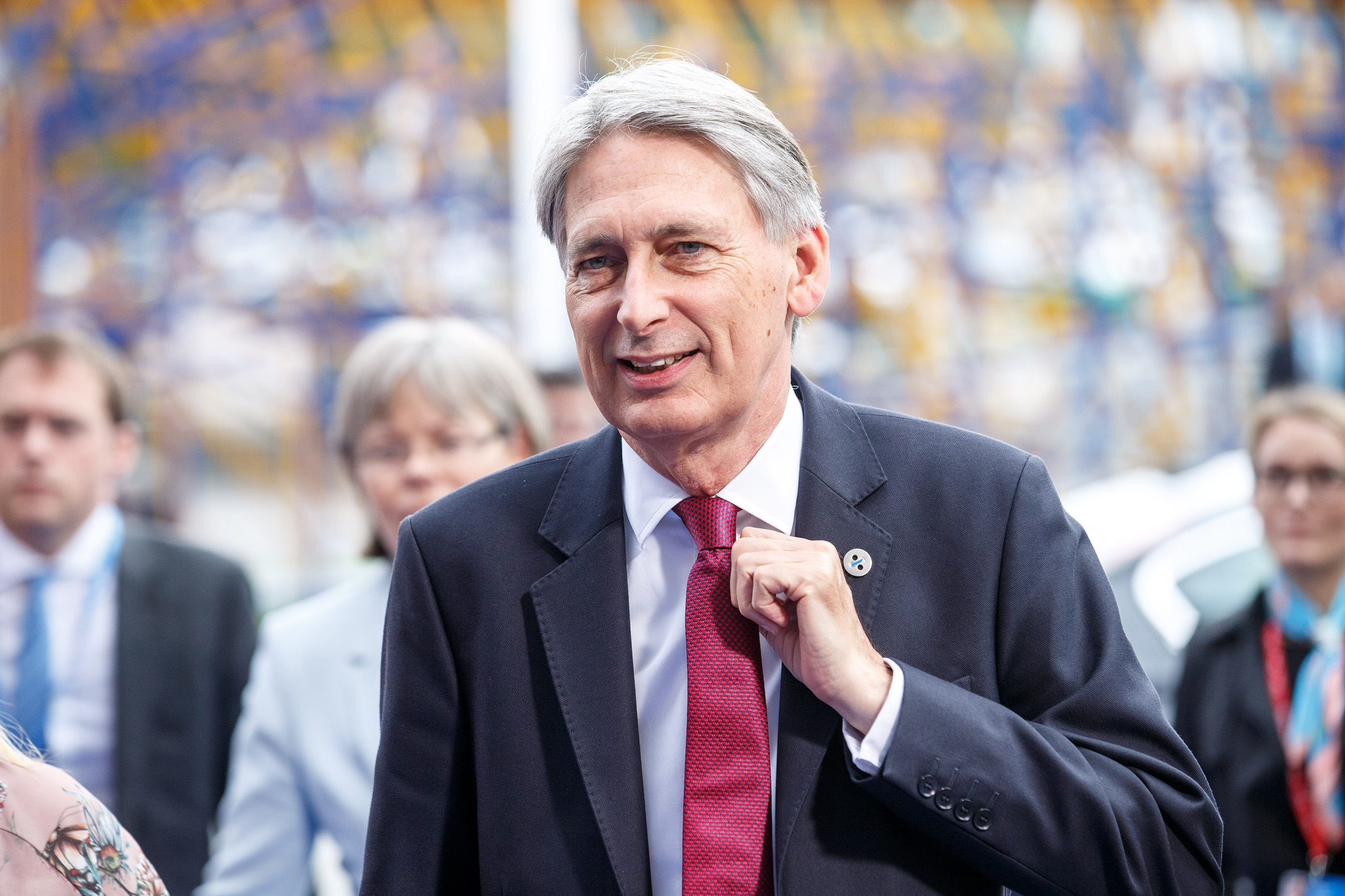 In today's Spring Statement, Hammond said the government would launch an investment programme of at least £44 billion over the next five years was announced at Autumn Budget 2017, "putting us on track to raise the supply of homes to 300,000 a year on average by the mid-2020s".
The improved outlook for growth means the government will borrow less by the early years of the next decade than previously forecast, Hammond said.
The UK economy is in better shape than expected, Chancellor Philip Hammond is set to say in his spring statement.
"Today's brief address will likely see the first full analysis of Brexit's impact on United Kingdom public finances, good news in terms of lower public borrowing and economic growth higher (but not necessarily an end to austerity), as well as announcement of a range of consultations on issues such as tax for small businesses, inheritance tax for individuals and a levy on "single use" plastics", said Accendo Markets analysts Mike van Dulken & Henry Croft.
Mr Hammond has said he might be able to allow a bit more public spending later this year.
A Department of Health spokesperson said: "The NHS was given top priority in the recent budget with an extra £2.8bn allocated over the next two years". But officials were keen to play down the Chancellor's statement as a short announcement on the state of the public finances rather than an outline of new tax and spending policies.
It is expected to be "the first sustained fall in debt for 17 years, a turning point in the nation's recovery from the financial crisis of a decade ago".
Britain's Chancellor of the Exchequer Philip Hammond leaves 11 Downing Street to deliver his half-yearly update on the public finances, in London, March 13, 2018.
It predicts GDP to remain at 1.3% in 2020, also unchanged.
Mr Hammond told Theresa May and her senior ministers that "thanks to the hard work of the British public, there is light at the end of the tunnel". "We have to get debt down".
Shadow Chancellor John McDonnell responded to the statement by saying Hammond's "complacency is astounding". He can choose to act and end the misery faced by many, or he can do nothing and continue to favour a privileged few.
Conservative MP and former minister Gary Streeter said the government could afford to be "more generous" to well-organised councils as their funding has been "cut to the bone".