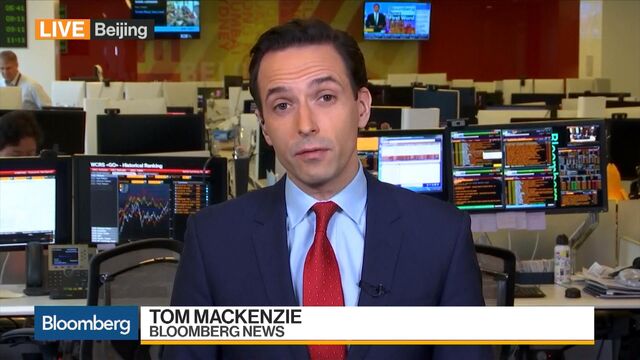 The merger of the China Banking Regulatory Commission (CBRC) and the China Insurance Regulatory Commission (CIRC) is aimed at resolving existing regulatory problems such as unclear responsibilities and cross-regulation, according to the document.
State Councillor Wang Yong told delegates of the parliamentary session underway in Beijing that the bureaucratic shuffle was needed to make government more effective and efficient.
Financial regulators have cracked down on major companies - even taking over Anbang Insurance this year - to get a handle on the building risk and unwieldy debt that some analysts worry pose a serious threat to China's financial stability.
This new entity will be central to President Xi Jinping's campaign to curb risks in China's financial sector, which culminated last month in the unprecedented government takeover of Anbang Insurance Group Co.
Several new ministries will be created, including a more encompassing Ministry of Agriculture and Rural Areas as well as ministries for emergency management, ecology and environment, and veteran affairs.
On Sunday, China removed presidential term limits from its constitution, giving Xi the right to remain in office indefinitely, and confirming his status as the country's most powerful leader since Mao Zedong died more than 40 years ago.
"It focuses on the needs of development and meets the people's expectations", Wang said, adding that the restructuring forms part of a broader plan by the Communist Party of China to deepen the reform of the Party and state institutions.
The draft also includes a new immigration bureau and changes to the tax system.
"Finance is core to a modern economy and we must pay high attention to prevent financial risks and safeguard national financial security", the proposal said, adding that it is meant to fix any overlaps in regulatory oversight.
There will be 26 ministries and commissions of the State Council after the reshuffle, the report said.
The new body will decide on antimonopoly and pricing issues, replacing the roles played by the three national antitrust regulators: the National Development & Reform Commission (NDRC), the Ministry of Commerce and the State Administration for Industry and Commerce (SAIC).
The function of making important laws and regulations of CBRC and CIRC will be transferred to the People's Bank of China as the central bank takes on a bigger role.
China's financial system has become increasingly tough to regulate due to its sheer breadth.