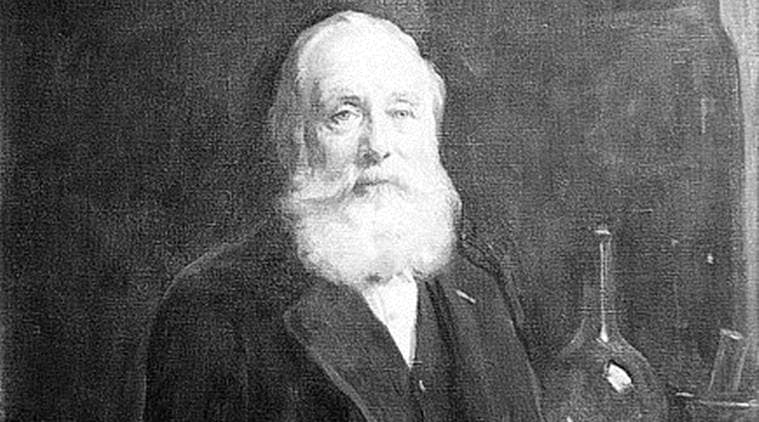 Sir William Henry Perkin transformed the colours of the world by stumbling across the first ever synthetic dye, which had huge repercussions for the world of fashion.
Perkin, known for giving birth to the modern chemical industry, did not stop with this discovery but went on researching to find other aniline dye colours and synthetic scents.
Sir William Perkin was born in the East End to a carpenter father and Scottish mother, and he was the youngest of seven children.
"As an 18-year-old laboratory assistant, Perkin was cleaning out dark muck from a beaker after a failed experiment, when he noticed that the substance left a vivid purple stain when diluted with alcohol".
Perkin's first assignment, given to him by his superiors at the university, was to help discover how to synthesise quinine to combat malaria.
Perkin could not have chosen a better time or place for his discovery: England was the cradle of the Industrial Revolution, largely driven by advances in the production of textiles; the science of chemistry had advanced to the point where it could have a major impact on industrial processes; and coal tar, the major source of his raw material, was an abundant by-product of the process for making coal gas and coke.
Sadly when he discovered the brilliant red dye alizarin, he was beaten to getting a patent for it by a German company called BASF, and Germany quickly gained a monopoly on the manufacture and selling of dyes, forcing Perkin to sell off his holdings and retire. "Purple clothing was very much in style, but prohibitively expensive for most, not to mention quick to fade". Queen Victoria is said to have worn a mauveine-dyed gown to the Royal Exhibition of 1862.
In 1856, Perkin carried out a series of experiments to manufacture quinine from aniline, an cheap and readily available coal tar waste product, working in his makeshift laboratory at his home. Today marks the 180th birthday of Sir Willian Henry Perkin and apart from mauveine, he is also known for aniline dye and Perkin triangle.
Perkin has also been awarded with Davy Medal, Albert Medal, and Perkin Medal.