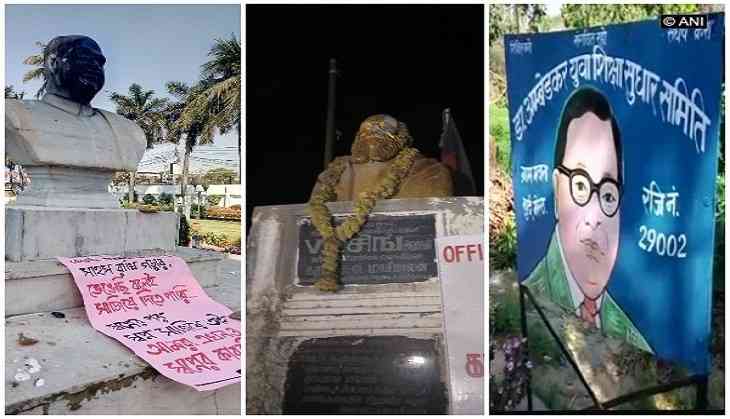 Indian PM Narendra Modi has asked officials to take stern action against people who have been vandalising statues of prominent personalities. He spoke about the issue to Home Minister Rajnath Singh, who said the ministry had directed state governments to handle the incidents firmly. "Persons indulging in such acts must be sternly dealt with & booked under relevant provisions of law", the statement added. "MHA has taken serious note of such incidents of vandalism", the Ministry tweeted.
While communist parties held rallies against the targeting of Lenin's statues in cities like Kolkata and Thiruvananthapuram, protests were also reported from Tamil Nadu on Wednesday.
Prime Minister Narendra Modi today said it was imperative that people are made aware about the importance of their duties as asserting ones own rights without rendering duties is against the fundamental value of the democracy. "Any person associated with the BJP found to be involved with destroying any statue will face severe action from the party". The BJP worker identified as R Muthuraman was subsequently expelled from the party by BJP TamilNadu president Tamilisai Soundararajan for his role in damaging the Periyar statue. "India's diversity and the vibrant spirit of debate and discussion is what strengthens us", he said.
BJP leader H Raja, whose Facebook post - which was later deleted - apparently laid to the targeting of rationalist leader EVR Ramasamy, popularly known as Periyar, statue in Vellore, has expressed regret. "I believe there is an emotional connect between the Government and the people, when there is an interaction between the two:.The fourth pillar is "Act". "We demand very strong action against culprits", said Sayantan Basu, West Bengal BJP's General Secretary.
Several arrests were made across the country and police are on alert for attacks on public statues after the ruling Bharatiya Janata Party's victory in the north-east state of Tripura triggered a wave of anti-leftist sentiment, after it unseated the Communist Party of India (Marxist) which ruled the region for 30 years.