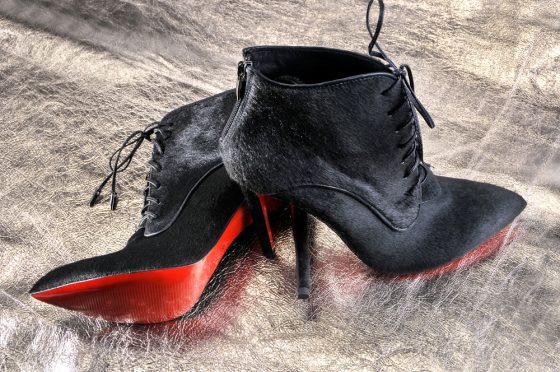 Can you trademark a colour?
The EU opinion runs counter to that of a USA court which ruled in 2012 that Louboutin could trademark his famous red soles.
The classic red sole of a Christian Louboutin shoe was apparently invented when he painted his assistant's nail varnish on the sole. Since then, he has frequently declared the design element to be his recognizable signature, and argued it merits legal protection. Louboutin had filed a lawsuit in 2012 against Van Haren, a Dutch company whose retail outlets were selling affordably priced high-heeled women's shoes with red soles.
While Louboutin has been victorious in trademark litigation in the USA - the designer successfully sued YSL in 2012 for trademark infringement - the brand has seen mixed rulings in other regions. They have now won something of a reprieve.
French luxury shoe designer Christian Louboutin suffered a setback Tuesday in an European Union legal battle over his signature red-soled high-heeled shoes.
Once the ECJ reaches its verdict, it will be up to the Dutch court that referred the case to take the final decision on whether Louboutin's red sole can be a trademark. Judges in national courts typically, though not always, follow advice from the European Court of Justice's advocates general.
The Parisian designer said he had already trademarked the style in Europe in 2010 and 2013.
Indeed, illustrating the complexity of the issue, Louboutin previously won a battle against rival luxury fashion house Yves Saint Laurent in a U.S. federal appeals court, allowing him to protect his red soles as a source-identifying trademark.
Szpunar expressed "doubts as to whether the colour red can perform the essential function of a trademark, that of identifying its proprietor, when that colour is used out of context, that is to say, separately from the shape of a sole", the statement, according to the Business of Fashion, continued.
"Whilst relevant consumers may instantly recognize a red sole shoe being uniquely associated with Louboutin, trying to persuade the courts to grant monopoly rights with such a "badge of origin" may well be an insurmountable hurdle", said Sanjay Kapur, partner at intellectual property firm Potter Clarkson LLP.