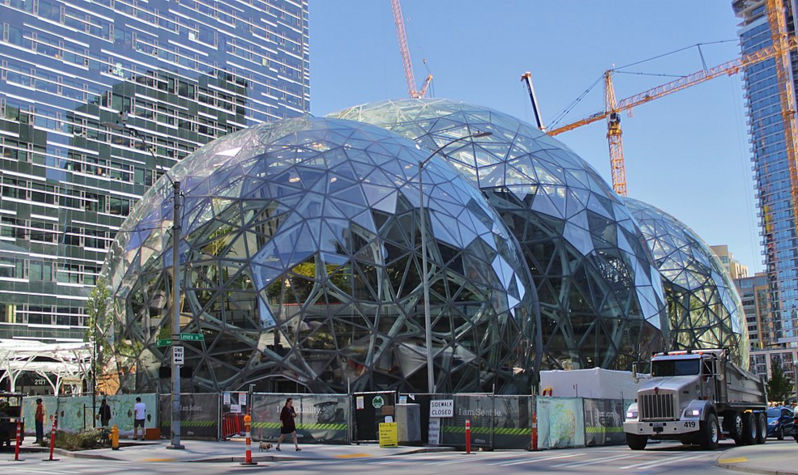 USA Today reports: "The group, which includes the executive director of the National Center for Lesbian Rights and a gay-rights activist and author, plans a demonstration near Amazon's headquarters in Seattle on Thursday as Amazon prepares to issue its fourth-quarter earnings".
Earlier this month, Amazon narrowed its list of contenders to 20 cities. "No Way!" campaign are Austin, Dallas, Nashville, Columbus, Indianapolis, Miami, Raleigh, and the Washington suburbs of Northern Virginia.
"The 10 Florida-based Fortune 500 companies that are a part of Florida Competes have been embracing these nondiscrimination policies for years, are calling on Florida legislators to modernize state law to ensure our business leaders can continue to build the economy by attracting national and global industries". "No Way!" campaign will hold events in Seattle and launch a targeted digital advertising campaign, as well as future online actions, to call attention to the lack of LGBTQ-friendly laws in those states. NARRATOR: "Alexa, should Amazon move to Florida, which discriminates against its LGBT customers and employees?"
The group is concerned that LGBT Amazon workers may face discrimination or not have their rights protected if Amazon chooses one of these locations when it makes a decision later this year. "The company has a fundamental responsibility to build its new headquarters in a compatible cultural and community environment", Gaughan added.
The remaining nine finalists in states with pro-LGBTQ laws are: Boston, Chicago, Denver, Los Angeles, Montgomery County, Md., New York City, Newark, N.J., Toronto, and Washington, D.C.