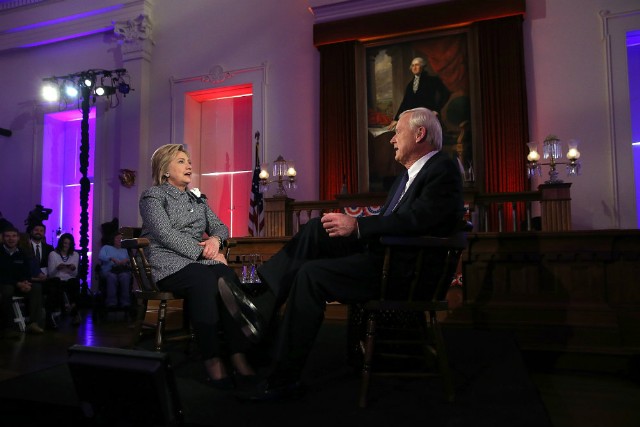 There are 2 comments on the Washington Times story from 1 hr ago, titled Chris Matthews apologizes for joke about slipping Hillary Clinton a a Bill Cosby pilla. That statement, caught by a hot mic, likely referred to the many allegations that Cosby drugged and sexually assaulted women.
He laughed while staffers around him prepped for the January 5, 2016, interview at an Iowa fire station during the Democratic primary season.
Prior to their chat at an Iowa fire station, Matthews was recorded joking about in a way that made light of both Clinton and sexual assault.
"This was a awful comment I made in poor taste during the height of the Bill Cosby headlines", Matthews said to the Cut "I realize that's no excuse". "I realize that's no excuse". Matthews has been criticized before for making disparging remarks about Clinton, including calling her a "she-devil" and "anti-male". "I deeply regret it and I'm sorry". In 2008, he apologized for saying she only became a US senator and presidential candidate because "her husband messed around". An MSNBC spokesperson contested that claim to the Caller, saying the company instead paid significantly less as part of a severance package. MSNBC declined to comment on whether the employee left because of Matthews or whether this was the only claim in Matthews' history at the company. The network said his comments were inappropriate but not meant to be taken as propositions.
Matthews has been the host of "Hardball" since 1997 and also hosted "The Chris Matthews Show" from 2002 to 2013.
Matthews has always been known to have a combative relationship with former candidate Clinton.