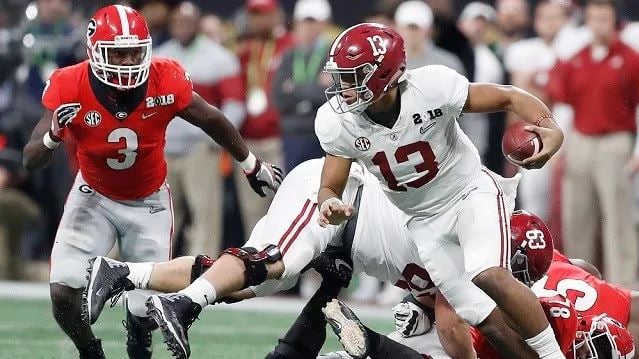 Two days before Alabama won its 17th national championship, defensive line coach Karl Dunbar had is backpack stolen.
Alabama trailed 13-0 in the title game before storming back and winning 26-23 over the Bulldogs.
Alabama defeated Georgia Monday in the game at Mercedes-Benz Stadium. The backpack contained two cellphones, laptop, $1,320 in cash, passport and his team's game-day playbook.
Unfortunately for Dunbar, he left the backpack in one of the hotel meeting rooms after a coaches meeting last weekend.
According to a police report, some of the items were found in a restroom on the third floor of the hotel, but the playbook is still missing.
Right away everyone assumed this man is a Georgia fan, although the alleged theft didn't seem to have an impact on the field.
A photo of the alleged suspect has been released.
Now we know it clearly didn't matter because no where in the stolen playbook did it say that Tua would step in after halftime and be the second coming of John Elway.