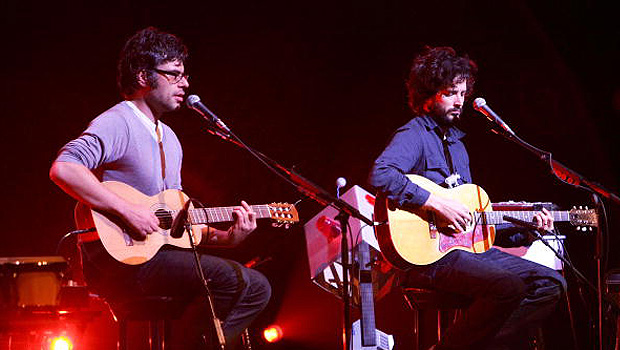 HBO confirmed Thursday at the Television Critics Association winter press tour that Bret McKenzie and Jemaine Clement are reuniting to give Conchord fans a one-hour special set to air this spring.
Flight of the Conchords are getting the band back together for an hour-long comedy special.
It only ran for two seasons, but this was enough for it to gain a fierce cult following, especially in the United Kingdom where it was broadcast on BBC Two.
"The exclusive presentation will feature the due performing their classics and new original songs from the "Flight of the Conchords Sing Flight of the Conchords Tour".
Flight of the Conchords lasted two seasons and 22 episodes, with the series ending in 2009. The show was praised by critics and beloved by fans, turning the cult favorites into an global sensation. "Flight of the Conchords" earned ten Emmy nominations over its two-season run on HBO, while their album "The Distant Future" won Best Comedy Album at the 2008 Grammy Awards. Since then, McKenzie won an Oscar for writing songs for 2011's The Muppets, with Clement now co-starring on FX's Legion.
Hamish Hamilton will direct the special, with Clement and McKenzie executive producing alongside Mike Martinovich.