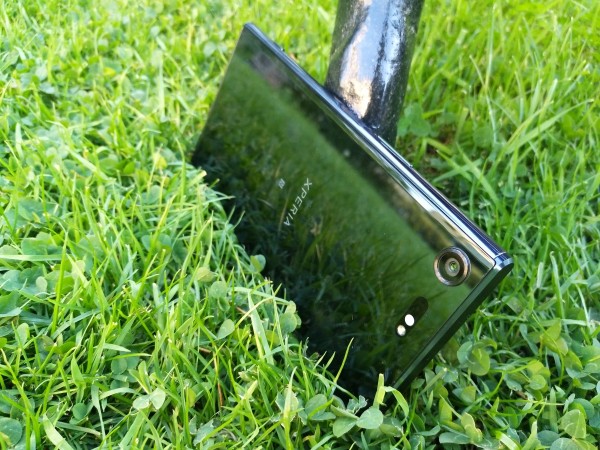 Sony has been criticised for not upgrading the design on its smartphones and a new leak of its 2018 lineup in the entry-level and mid-range segment suggests the criticism has gone unheard. The side bezels, though, appear much thinner. The CAD renders were supposedly from Tiger Mobiles, where a generous 360-degree angle view of both phones was also revealed, as well as the front and back of both phones.
At least not yet, with a recently leaked batch of Xperia XA2, XA2 Ultra and L2 live pics and factory CAD-based renders hinting at largely familiar designs, further confirmed today by none other than Evan Blass. The former gets a sizable screen upgrade from 5-inch 720p to 5.2-inch 1920 x 1080, while the latter will continue to offer the same resolution at 6-inches. The biggest change between these and the older models is the use of the Snapdragon 630 chipset instead of a MediaTek equivalent.
In terms of specifications and features, the Sony Xperia L2 comes with 5.2-inch HD (1280x720p) display. The successor to Xperia L will be officially unveiled as Xperia L2.

Sony Xperia XA2, XA2 Ultra, and L2 leaked images show off bezels
There's speculation that Sony will introduce these new smartphones at the 2018 Consumer Electronics Show up next week, or decide to hold it off until the MWC 2018 in February. Specifically, the XA2 is listed with a 21MP, 4K-capable rear camera and 7MP front-facing selfie cam. The XA2 Ultra, reports the same 21MP camera configuration at the rear, but there are dual 15MP selfie cams, which too are capable of 4K video capture.
Under the hood, it will be powered by an octa-core Qualcomm Snapdragon 630 processor running at 2.2GHz. It is said to feature a 5.2-inch 720p HD screen and will run on Android 7.1 Nougat. The listing only mentions one sensor. This is expected to be paired with 4 gigabytes (GB) of random access memory (RAM) and 64 GB of available system storage, with micro Secure Digital (mSD) expansion slots to boot.