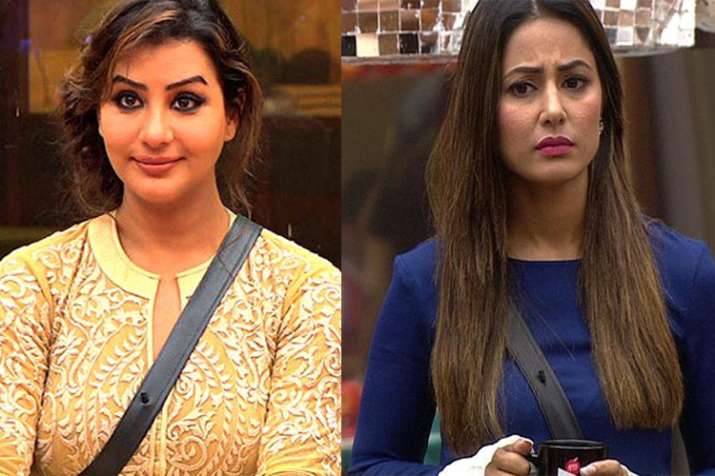 It is from the comedy show, Entertainment Ki Raat, which airs during the weekends after Bigg Boss 11.
At the end, Bigg Boss takes action against housemates' rule break. Akash was not supposed to eat until Bigg Boss orders him to, but the guy doesn't care and starts eating as he was hungry! However, another participant Hina Khan asks Priyank about what Vikas was speaking to him. Shilpa apologized to Hiten and became emotional. The other friendship which went sour because of the entire fiasco was of Hina, Priyank and Luv.
Shilpa is also seen justifying to Puneesh that she saved Priyank as she felt Hiten was her competitor. Vikas and Priyank are seen closer, while Puneesh and Shilpa watch them and discuss as to how Vikas and Priyank's relationship changed after Hiten's elimination.
In one of the recent interviews, Hiten was all praises for his friend Vikas Gupta and said that he is a genuine person who always supported him. This week's nomination task turned out to be unexpected as housemates were caught planning the nominations. However, their over smartness backfired and all of them got nominated by Bigg Boss as a punishment except Hina Khan who was not involved in any such discussion. However, he is happy that he is out of the house at this point when the contestants are playing dirty.
All Contestants Are Nominated Except Hina!
It has to be recalled that as per the rule, the contestants are not allowed to discuss the nominations. Bigg Boss nominates all the contestants except Hina for the eviction. They laugh at each other. Meanwhile, Akash and Arshi get into an argument. Akash could not believe that Arshi wanted him to get nominated and Puneesh too backstabbed him by telling everyone to nominate "crab" which was a code word for him. Luv talked about taking his revenge from Hina and Priyank but later he even cleared that he would have nominated them. He was also seen making a rap! Arshi also, whatever brains she has she is using it to style herself.