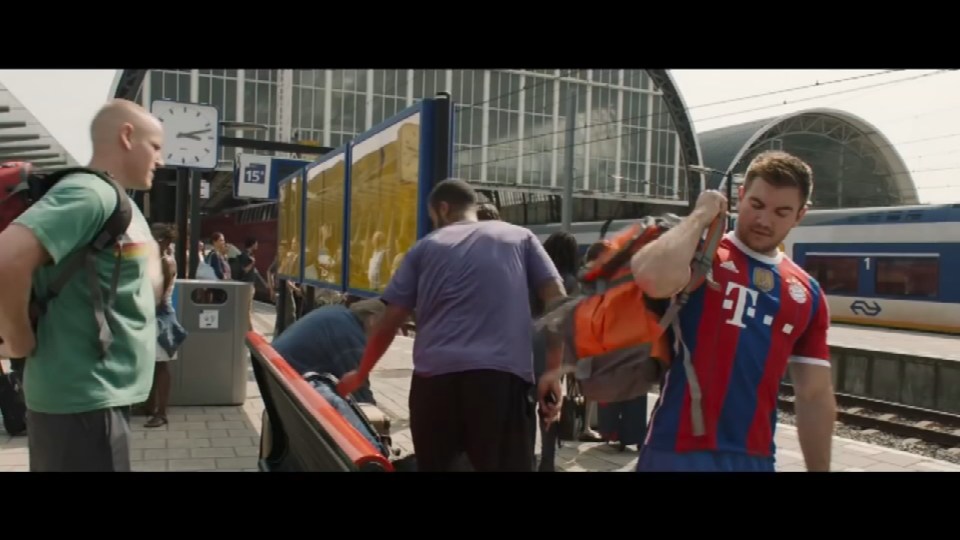 Thus, it's no shock to find the director returning to heroic real-life material for his forthcoming film - although unlike his past project, which starred Tom Hanks, his latest is most notable for being headlined by the actual men who lived its story.
In an unprecedented and admirable move, Eastwood cast Stone, Sadler and Skarlatos as themselves, and the supporting cast is rounded out by veteran actors Judy Greer, Jenna Fischer and Tony Hale.
Anthony Sadler, Oregon Army National Guard Specialist Alek Skarlatos and U.S. Air Force Airman First Class Spencer Stone heroically stopped a 25-year-old Moroccan man, Ayoub El Khazzani, from carrying out an ISIS terrorist attack on a train heading from Amsterdam to Paris in 2016. But as we got going, I started looking at other people who were involved.
The Plot: In the early evening of August 21, 2015, the world watched in stunned silence as the media reported a thwarted terrorist attack on Thalys train #9364 bound for Paris-an attempt prevented by three courageous young Americans traveling through Europe.
Stone, Skarlatos and Sadler received the Legion d'Honneur, the highest French medal, and met with then-President Barack Obama in the Oval Office before parading through the streets of Sacramento alongside Kevin Johnson.
"The 15:17 to Paris" premieres in theaters February 9. Three fearless young Americans put their lives on the line to save the 500 passengers on board, and this film tracks both the event itself and what happened in the lives of the three men which led up to this moment. Let us know in the comments!