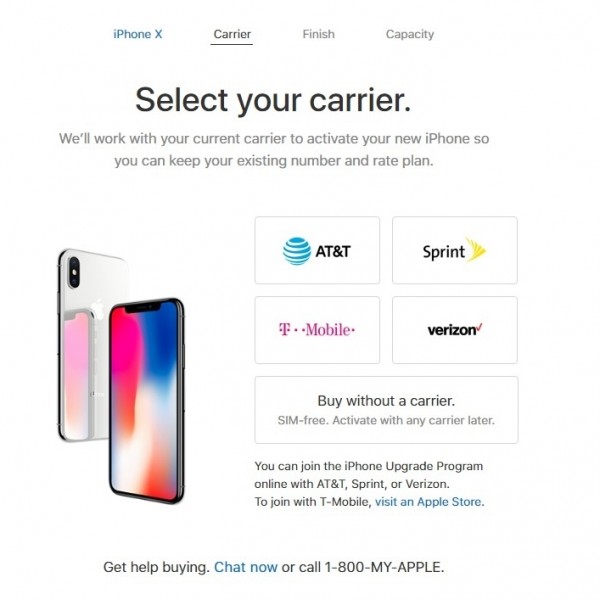 Well, if there were ever any supply problems, it seems they're easing - Apple just put an unlocked, SIM-free version of the iPhone X up for sale for the first time from its official USA store, with a starting price of $999 and a shipping time of 5 business days. The SIM-free iPhone sold on apple.com and at the Apple Store is unlocked. This version gives the freedom of activating the phone at any local or global carrier by simply getting a SIM card from your desired operator.
The high price tag of the iPhone X remains for the unlocked models: a 64GB device costs $999 while the 256GB model costs $1,149. Good news for you now, the SIM-free version of the iPhone X is now available to purchase and if you're unaware of what that means, let us tell you.
The iPhone includes all of the accessories you need to get started, including the EarPods with a Lightning connector, a USB-to-Lightning cable, the wall adapter, plus a Lightning to 3.5mm adapter for using regular earbuds or headphones with the handset.
As for its hardware, the iPhone X features a 5.8-inch OLED display, which is the first time ever in an iPhone. Tell us your thoughts down in the comments.