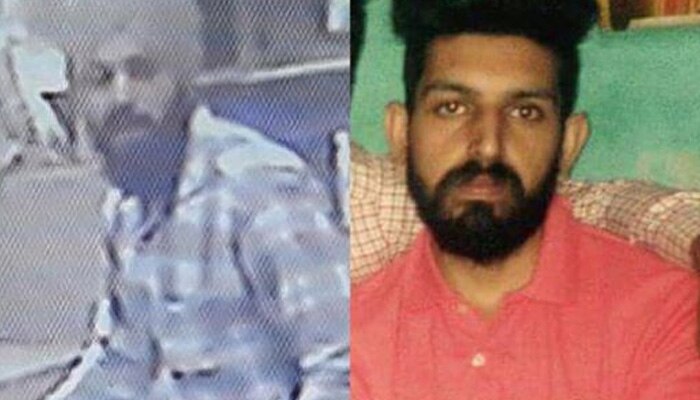 Gangster Saraj Singh Mintoo, accused of shooting dead Hindu Sangharsh Sena district president Vipan Sharma in Amritsar in October, is believed to have admitted to the murder in a Facebook post, the Hindustan Times reported.
The Amritsar Police has taken note of the post and written to the cyber-crime cell to verify the authenticity of the claim. "We want to know whether the (Facebook) account actually belongs to the accused or somebody else is updating the posts", said the ADCP who is part of the SIT. After announcing Pakistan link to the killings, chief minister Amarinder Singh had said the ISI was working in tandem with gangsters and "cells" overseas to create unrest in the state. "He must be in touch with some people", IANS quoted a police source as saying. He says I killed Vipin Sharma because he got punished for his deeds as he conspired to the murder of the father of my close friend.
Justifying the killing in his Facebook post, Sandhu had claimed that it was carried out to seek revenge.
The Punjab Police had, last week, arrested Sukhraj Kaur, Sandhu's mother, from her home in Sultanwind near Amritsar on charges of harbouring her son and other criminals.
The Punjab police had not included Vipan Sharma's murder in the list of targeted killings of religious leaders in the state which they had solved a week ago by busting a terror module managed by Pakistan's ISI agency.
The gangster is also the prime accused of the murder which took place in Amritsar last month. He had his face covered. Since both killers were wearing turbans and bearded, the police were working on the angle of Sharma being targeted by Sikh radicals. Sharma was shot dead in broad daylight on October 30 at Bharat Nagar area near Batala Road in Amritsar.
At least four assailants were involved in the attack, the police said later. Hindu leader was murdered by the Gangster in Amritsar, a social networking Facebook has come to a major embarrassment for the Punjab Police Department. Five men were arrested and weapons recovered from them.