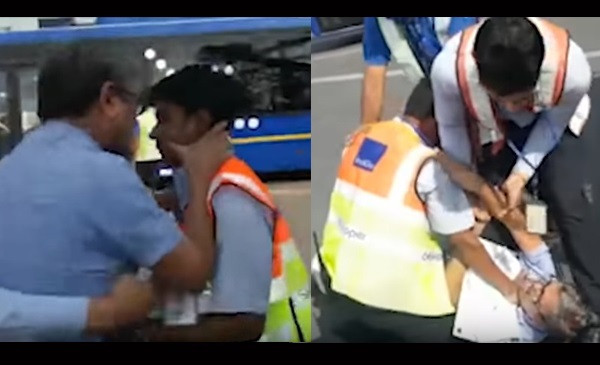 The Indigo flight was due to takeoff at 10 pm when it hit a wild boar on the runway, damaging the rear wheel and killing the animal. There was no way the pilot could halt the plane and so he took off. However, he noticed that the wheels failed to withdraw. The flight had to return to the airport to be checked for damage, an was delayed by almost three hours. Late on Sunday, the airlines apologised to a passenger after she fell down from a wheelchair which was being pushed by a member of the airline's staff at Lucknow airport.
After the incident the crew informed the Air Traffic Controller (ATC) and the carcass was cleared from the runway letting the way for the flight to touch down.
As the pilot could not have rejected take-off at that time, he was forced to get the aircraft airborne but landed back to assess possible damage to the Airbus plane as a precaution, IndiGo said in a statement on Tuesday. They reportedly removed a small piece of flesh stuck in the wheel well which prevented the wheels from retracting. "They cleaned it and checked the aircraft again before signalling for its safe take-off", the officials said. As the airport is under the control of Indian Navy, it is responsible for the maintenance of the runway while the airport authorities deal with the administration.
"We have requested the District Collector to arrange us personnel from the Forest Department and Greater Visakhapatnam Municipal Corporation to catch the wild boar suspected to be hiding in the thick vegetation in the vicinity", VIA Director Prakash Reddy told The Hindu on Monday.