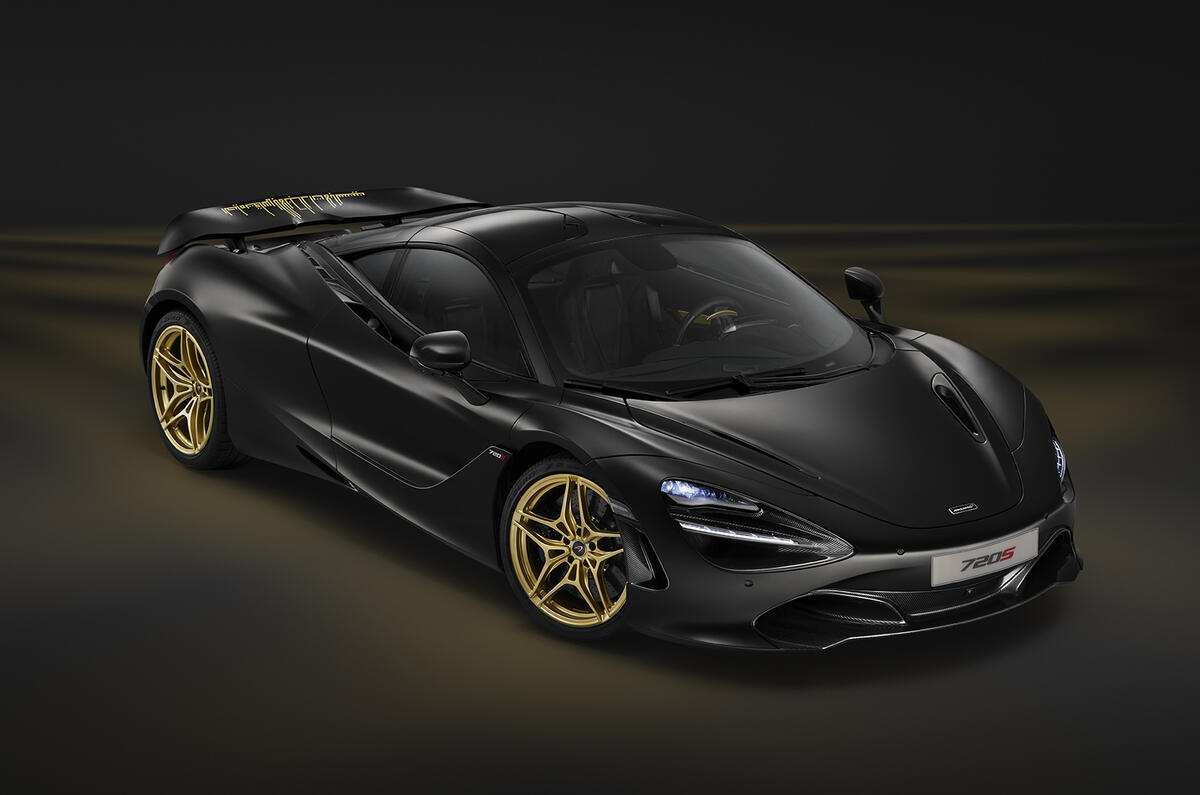 A plaque inside the vehicle identifies it as a "1 of 1" MSO commission, a fact also communicated by the unique rear wing that bears part of a famous quote* by McLaren founder, Bruce McLaren: "Life is measured in achievement, not in years alone", is painted across the upper surface of the wing in gold Arabic lettering, stylised to echo the Dubai city skyline. Based on the new 720S, the company says personalising the auto added more than 120 hours to the production process. But the highlight of the auto is the rear wing that features a famous Bruce McLaren quote painted in gold Arabic script stylized to resemble the Dubai skyline.
The 720S MSO gets a satin black paint job complete with gold bits splashed across both the exterior and interior, including an F1-inspired 24-carat gold engine heat shield.
The auto started life as a McLaren 720S Performance and received an array of MSO Bespoke carbon fiber parts such as the front splitter, air intakes, rear bumper, roof panel, rear diffuser, side mirror arms, rear aero bridge, plus deck and engine covers.
The uniqueness of the vehicle is also given by the "1 of 1" plaque found inside the auto, as well as the rear wing that features Bruce McLaren's words: "Life is measured in achievement, not in years alone".
The gold theme continues on the inside, as seen on specific interior components.
Along with the black and gold interior, the special 720S also has carbon fibre trinkets dotted around the cabin, such as on the steering wheel, reminding the driver of its sporting credentials. A special "1 of 1" plaque is situated on the left side of the cabin beneath the steering wheel, declaring its exclusivity.
No change to the mechanicals, with the 4.0 litre twin-turbo V8 continuing to serve up 720 PS at 7,500 rpm and 770 Nm of torque at 5,500 rpm. 0-62mph takes just 2.9 seconds and top speed is 212mph.