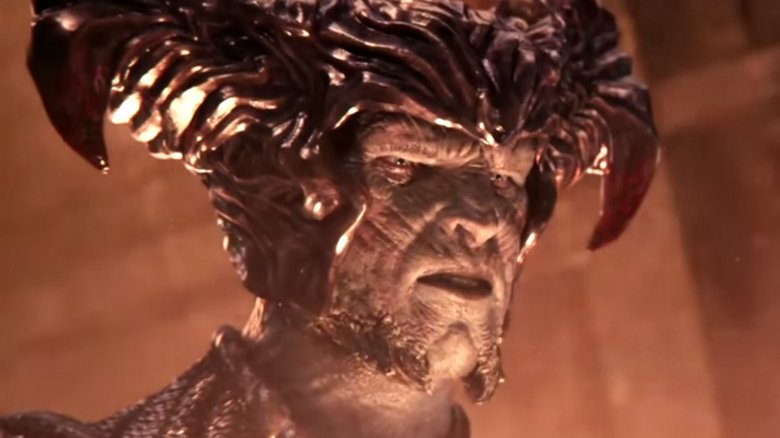 Crediting Zack Snyder for masterminding this interpretation of the character, Momoa is also aware that fans want to see much more of this character and his life in Atlantis-which along with Amber Heard as Mera appears for only one very nifty scene in Justice League.
Entertainment Weekly has released an exclusive new photo (shown below) from DC's upcoming Justice League film, which features Jason Momoa's Aquaman taking to the skies to team up with Ray Fisher's Cyborg in an effort to destroy the villainous alien Parademons. I could relate to it, coming from Iowa and being Hawaiian.
Unfortunately, Momoa's connection to Aquaman doesn't extend into battling evil-doers in mid-air alongside a cybernetically enhanced hero, though something tells us the rough-and-tumble actor would be thrilled if it did. For the people like "that's not how Aquaman is", just stick with it a little bit longer. "He didn't know how to use his powers".
"It is better still to come back from a stylistic error", he said, referencing one of the three stylistic errors entered into the DCEU so far, "into the correct vein, because it will make it seem that much stronger". Sometimes he saved people and sometimes he lost people, and his human side didn't know how to cope with those things, to cover up those things. "I mean, Aquaman wouldn't be here if it wasn't for him". "When Zack was creating the character, he really wanted this outlaw Josey Wales type, someone who's the outsider", Momoa said. "My character's kind of savage".
Momoa described himself as "a big kid" and said he couldn't help tugging on Batman's cape while on set. "You'll see us all up there and you'll feel the same way".
The Aquaman who fans will see in Justice League, however, is plenty scene-stealing as it is, which will become apparent when the movie opens on November 17.
Check out all 60 Justice League images below.