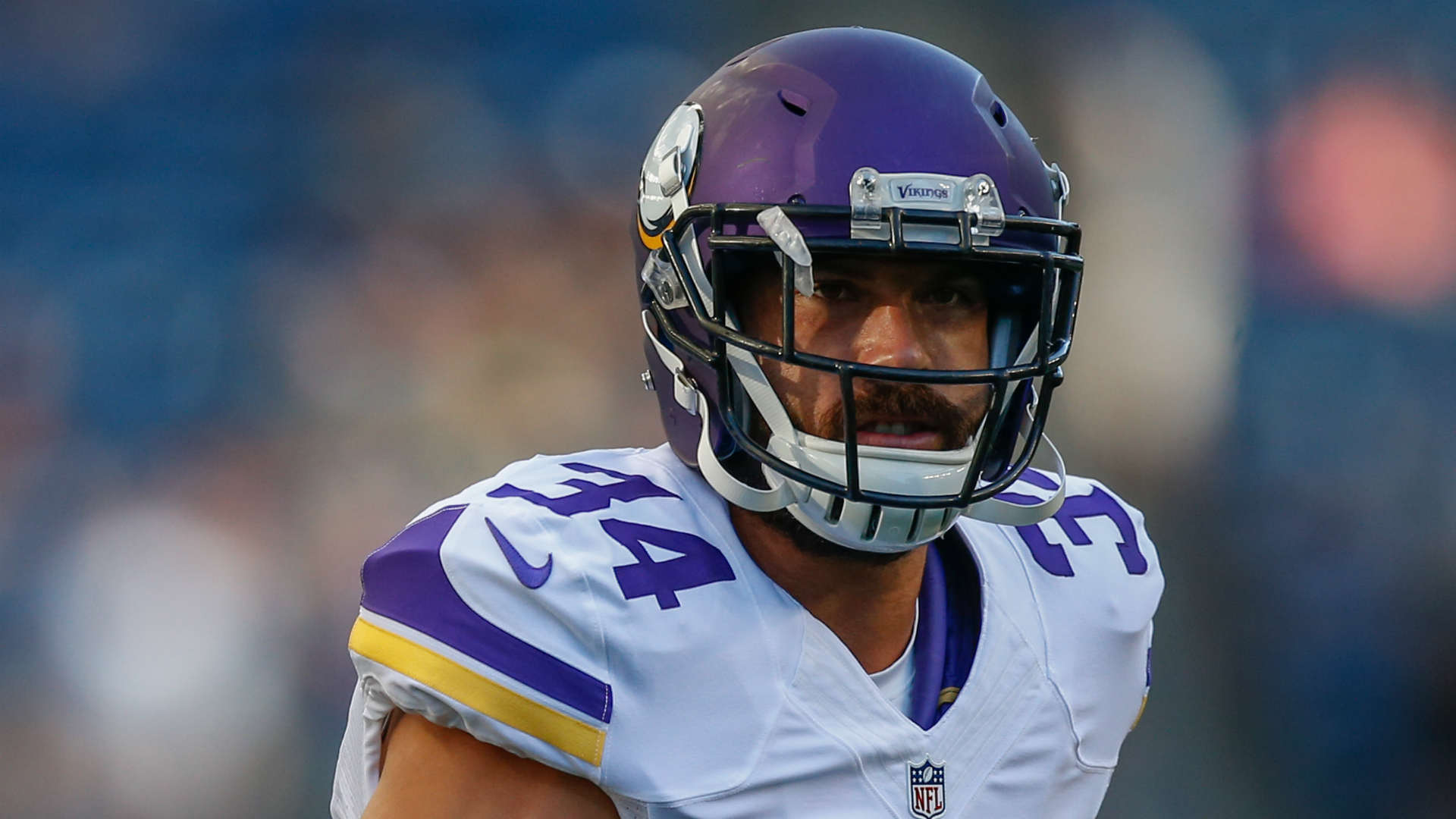 Vikings safety Andrew Sendejo has been suspended for a game after a hit on Ravens wide receiver Mike Wallace in Week 7.
The NFL suspended Sendejo for a game for the hit on Wallace, which knocked Wallace's helmet off and knocked the veteran receiver out of the game.
Following the play, officials chose to flag Sendejo for unnecessary roughness and gave possession back to Baltimore despite Minnesota recovering the football after Wallace dropped it during the hit. He was put in the concussion protocol and later ruled out for the remainder of the game.
NFL vice-president of football operations Jon Runyan said in a statement released Monday that Sendejo's hit, which was flagged for unnecessary roughness, was "flagrant" and warranted a suspension.
The suspension came after Vikings coach Mike Zimmer had said earlier in the day said he considered Sendejo's hit just a "glancing blow". Wallace's left knee was nearly touching the ground when he was hit near the head and neck area by Sendejo.
Sendejo will not play when Minnesota faces Cleveland next Sunday in London.
The Vikings started Anthony Harris in Sendejo's place when he missed a 23-10 win against the Packers due to a groin injury. "I know what [the officials] told me, but I'm going to turn it in to the League and see what they say". At the time he was being brought down by cornerback Xavier Rhodes, and fumbled the ball when hit by Sendejo. "He established position as a runner, took two extra steps".