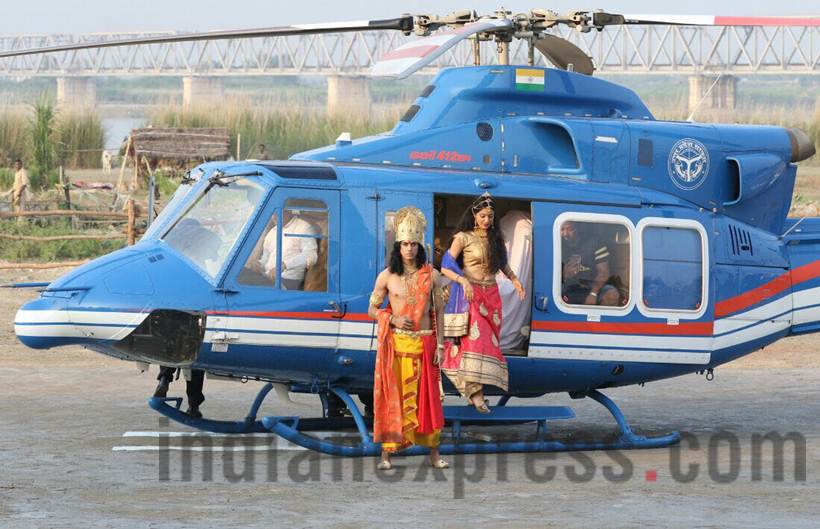 "This is my personal faith and how can opposition interfere in this?,"Yogi said". Mulayam said, "all is well and there is no more any dispute in the family".
Adityanath said on Wednesday that no politics should be seen behind his government's efforts to develop Ayodhya which gave the idea of Ram Rajya - where there is no poverty or discrimination. "We have launched Rs 133 crore schemes here", he said.
"The whole nation is seeing how Lord Rama is being politicised in Ayodhya".
"Ram Janmabhoomi par mandir ka nirman bilkul nikat aa gaya hai... isliye pehle se hi Dipawali mana kar ke swagat kiya gaya hai (Time to build temple on Ram Janmabhoomi is very near... that is why Diwali is being celebrated to welcome it)", Indian Express quoted Nritya Gopal Das. Though there is nothing wrong in the Yogi Adityanath-led BJP dispensation in U.P. organising a State-level "Deepotsav" programme on the eve of Diwali, the question is, does it really behove the Chief Minister of a State to actively participate in such a purely religious event? He also said that he has given instructions for the complete cleanliness and hygiene of the town. Speaking to mediapersons outside Hanuman Garhi, he said that "Ayodhya had introduced Diwali to the country and may the festival become a unique event across the world".
The Chief Minister also gifted certificates to heads of five villages, declaring their villages as revenue villages. Yogi as a part of the celebration, distributed candies, fruits and textbooks to the children and wheelchairs to the disabled Vantangiyas. Further, the Chief Minister spoke of a "Ram Rajya". After the conversion of these villages, the government will be able to undertake the development measures under the provisions of the Scheduled Tribes and Other Traditional Forest Dwellers (Recognition of Forest Rights) Act.