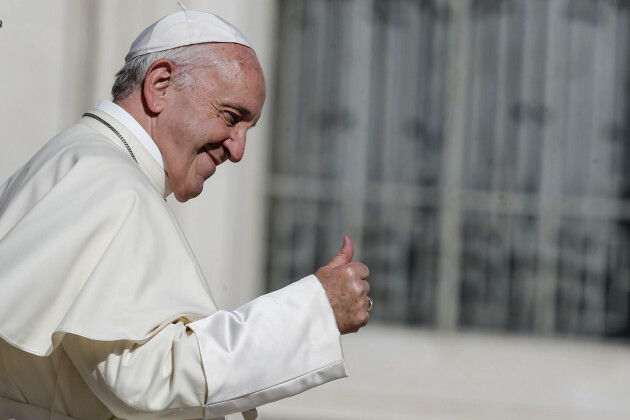 The number of Catholics in the Republic of Ireland fell by over 130,000 between 2011 and 2016, according to the latest Census data.
It found that there were 761 Irish Travellers enumerated in the county in April 2016. In 2011, the 5,197 people with no religion comprised 3.3% of Tipperary's population.
Perhaps unsurprisingly, the average age of marriage is much lower in Traveller families, with those families likely going on to have much more children than the average household. The average age of Catholics in the county was 40.6 years, slightly above the county's overall average age of 40.2 years. They made up just under 3 in 100 (2.6%) of the county's population, compared with 0.7% at national level.
An annual count of Traveller families and their accommodation status was carried out last November, showing a total of 196 families resident in County Kilkenny. However, this was down from 117,721 persons five years previously. By 2016, this had increased to 8,368 people, or 5.2% of the county's population.
Coupled with the wider housing crisis, the increase has presented some problems.
The number of those saying they had no religion increased by 74%.
Last year, there were 32 families sharing accommodation and seven roadside, compared to 15 sharing and two roadside in 2015.
Other religions to experience significant increases were Orthodox Christians (up by 37.5% to 62,187) and the Apostolic and Pentecostal category, which increased from just 3,152 persons in 2002 to 13,350 in 2016, an annualised growth rate of over 10.9%, according to the Central Statistics Office, which carries out the Census.
The report shows that the number of Irish Travellers stood at 30,987, representing 0.7% of the general population in April 2016.
Catholicism remains the predominant religion, accounting for 87.0% (67,849) of Offaly's population in April 2016. This was followed by "Any other White background" (9.5%), non-Chinese Asian (1.7%) and "other incl. mixed background' (1.5%)".
Those with "Black or Black Irish (African/any other Black background)" comprised 888 persons (2.2%) while 667 persons (1.6%) indicated an "Asian or Asian Irish (Chinese/any other Asian background)".
However, the Church of Ireland, with 126,414 members at last year's census, experienced a 2% decrease.
Above summary of some of the headline results from Census 2016 for Co Laois, together with comparisons for Leinster and the State as a whole are attached for information.