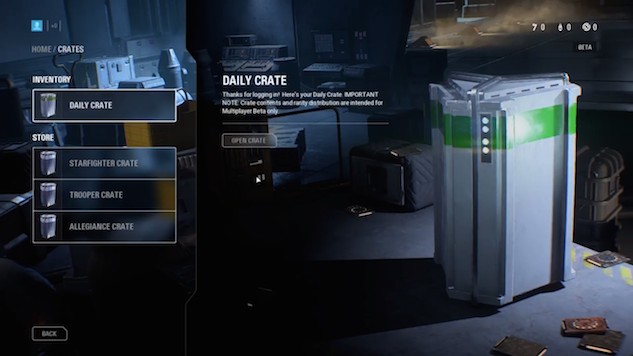 Responding to the debate surrounding loot boxes, the ESRB (Entertainment Software Rating Board) has stated that selling random chance loot boxes doesn't qualify as gambling, in its eyes. "But other times you'll end up with a pack of cards you already have". While there's an element of chance in these mechanics, the player is always guaranteed to receive in-game content (even if the player unfortunately receives something they don't want). And it's true that players can participate in these loot boxes similar to Hearthstone's card packs without spending a penny of real-world cash.
Whether you get one item, multiple items, have to pay to open it, or have the option pay for as many loot boxes as you want, there's one constant: What you receive is nearly always completely random.
Recently, the review aggregate site OpenCritic declared that it was planning on taking into account the use of the randomized loot system in games when giving scores, promising to warn gamers when any game uses these arguably problematic practices. However, games featuring loot boxes/crates don't come under that description, as far as the ESRB is concerned. Maybe if society has accepted digital goods as a viable means of trade in the future, the concept of loot boxes would definitely be revisited and reclassified as gambling from that point on.
The outcome of opening a loot box is certainly uncertain, but ESRB doesn't consider it to be "real gambling".
Interestingly enough, the ESRB does have gambling tags for specific games including "Real and Simulating Gambling".
A glaring issue has been pointed out by the gaming community. The ratings board told Kotaku that, because lootboxes are always guaranteed to give players something for their money, they can't be considered gambling-the latter has no actual guarantee of winning anything.
Most of the triple-A releases in the past few months have contained loot boxes, from Destiny 2 to Middle-earth: Shadow of War to the upcoming Star Wars: Battlefront 2. But it seems that ESRB only counts it as gambling if the players have a chance of not getting anything from the loot box. This is different to a casino, where the player has the potential to walk away with absolutely nothing for their contribution.