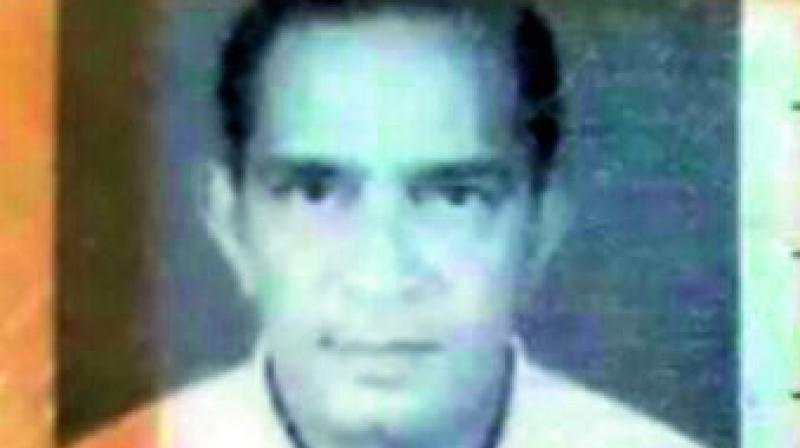 The highly decomposed body of an elderly man was found in a flat in Hyderabad, almost 45 days after he is suspected to have died.
Murthy, who lived alone in a top floor flat, is suspected to have died on August 18 after the fall. Although, he was not answering calls, his wife Lakshmi and their daughters did not bother to ask anyone here to check on him.
Hailing from Rajamahendravaram in Andhra Pradesh, Mr Murthy was a retired government employee.
The circle inspector of LB Nagar informed that Murthy's family in United States of America asked their relatives in Hyderabad to check on him when they couldn't reach him on his phone.
He said Murthys family members became apprehensive, as his phone was continuously switched off. Lakshminarayana Murty's highly decomposed body was discovered on Tuesday when his wife and daughter returned from the US.
Police and Murthys kin believe that he might have died a month ago considering the degree of the decomposition of his body and the time since they had last communication with him. Residents in the apartment thought the flat was locked from outside and that the entire family lives in the US. The family members said that Murthy never used to talk much on the phone and also had hearing problem.
A police officer said Murthy seemed to have stepped on a lizard and fallen down while coming out of the bath.
"It was not clear when he exactly died as no postmortem was conducted", the inspector added.