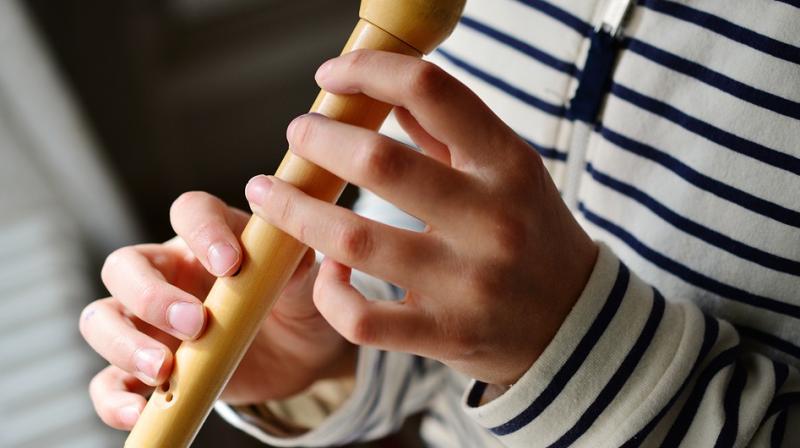 A batch of plastic flutes is being pulled from southern California schools after teachers discovered a man's bodily fluids on them.
State officials are investigating several flutes that were distributed to some students in at least three Orange County school districts as part of a music program.
The individual who possibly contaminated the students' material led music education programs at multiple schools within the district as well as other locations in Orange County and other Southern California school districts, Ryan Burris, chief communications officer at Capistrano Unified School District, wrote in the email to parents.
An email from the superintendent of the Fountain Valley School District was sent to families on Thursday, notifying parents of the investigation.
The notifications stated the investigation involved an unnamed music teacher, described as an "independent contractor", who administered a music programme for students at some schools. Courreges Elementary was the only school in the district believed to receive the tainted instruments, the newspaper reported.
Nate went to the police station Friday night to turn in his child's flute.
According to the Orange County Register, the flutes were likely given to children as part of the Flutes Across the World program, in which flutes painted and decorated by California students are gifted to underprivileged children in various parts of the world.
Similar messages went to families of students at Sonora Elementary School in Costa Mesa and the Capistrano Unified School District, though the affected schools weren't specified there. The Capistrano Unified School District also sent parents a letter about the contractor and requested any of those flutes in a child's possession be confiscated and submitted to the investigation.
Burris did not urge parents to throw the items away; instead, he asked they be preserved in a sealed paper bag to be further examined by authorities.
Capistrano district officials were still working with law enforcement to determine how to collect the instruments, which are considered by the district to be "inappropriate and unsanitary" for a child to have contact with.