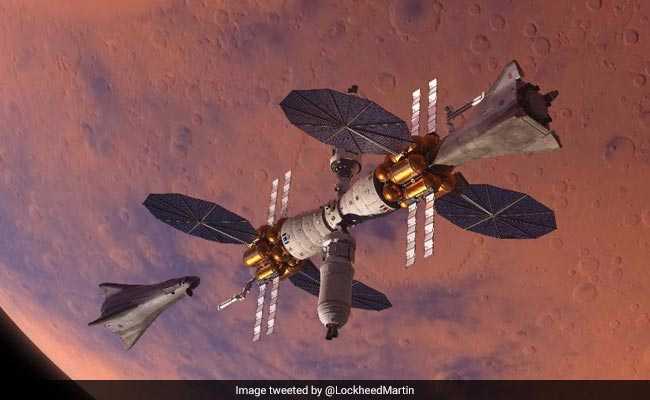 "It looks a bit like Jules Verne, but it's actually more like an aircraft that we've flown in the past", Lockheed Martin's human spaceflight strategy chief Rob Chambers said, at a gathering of the world's leading space experts in the Australian city of Adelaide.
Lockheed Martin also announced that it is developing prototypes for the Deepspace Gateway project, a collaboration between the United States and Russian Federation, which will see a space station launched into lunar orbit to act as a staging point for future missions to the lunar surface and deeper into space.
"Sending humans to Mars has always been a part of science fiction, but today we have the capability to make it a reality", Lisa Callahan, vice president and general manager of commercial civil space at Lockheed Martin, told the IAC on Friday. "Partnered with NASA, our vision leverages hardware now in development and production". The Gateway allows astronauts to live and work in orbit around the Moon for months at a time while gaining experience with extended operations far from Earth.
NASA's gateway allows testing of habitats, airlocks, solar electric propulsion, telerobotics and landers.
Chambers says his team plans to use cryogenic hydrogen as fuel because of the "water-based economy" they anticipate on Mars, where water can power both the orbital base camp and the lander. Elon Musk finally announced SpaceX's plans to send humans to the Red Planet by the 2020s, and to eventually to set up a colony there. He also shared some of the concept images which exhibit a platform from which huge interplanetary ships, moreover the surface landers which can carry passengers back and forth from the station. Each surface mission could last two weeks with up to four astronauts, and then return to the orbiting Mars Base Camp where it would be refueled and readied for another mission.