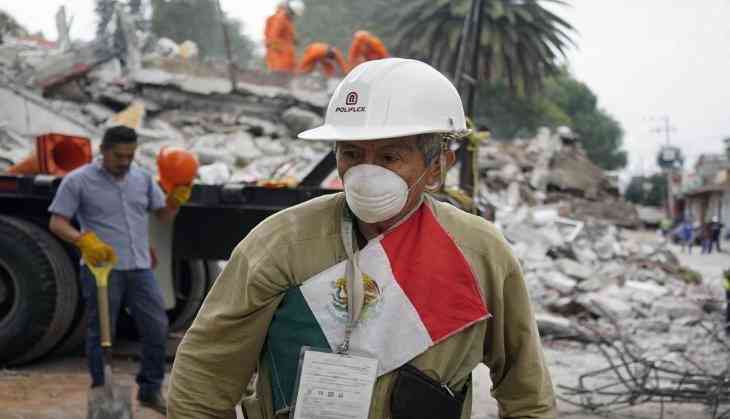 The death toll from the devastating 7.1 magnitude quake in Mexico has reached over 300, with officials saying at least 305 people are now known to have died.
The toll from the devastating September 19 natural disaster in Mexico has risen to 305, national Civil Protection Coordinator Luis Felipe Puente has said.
The number increased principally in Mexico City, where it went from 154 to 167 in the last few hours, whereas in the states of Morelos, Puebla, Mexico, Guerrero and Oaxaca, no change was registered in the number of victims.
Rescue workers are still digging through collapsed buildings in the hope of finding survivors still trapped under rubble.
The natural disaster comes just days after a 7.1 magnitude quake hit Mexico City, destroying buildings, and killing almost 300 people. That quake also left more than 60 people dead.
In an interview with a local radio station, Government Secretary Miguel Angel Osorio said that once the emergency phase had ended authorities would conduct a "house-by-house" census to determine the full extent of the natural disaster damage.
"We'll stop it if that's the case", Puente said.