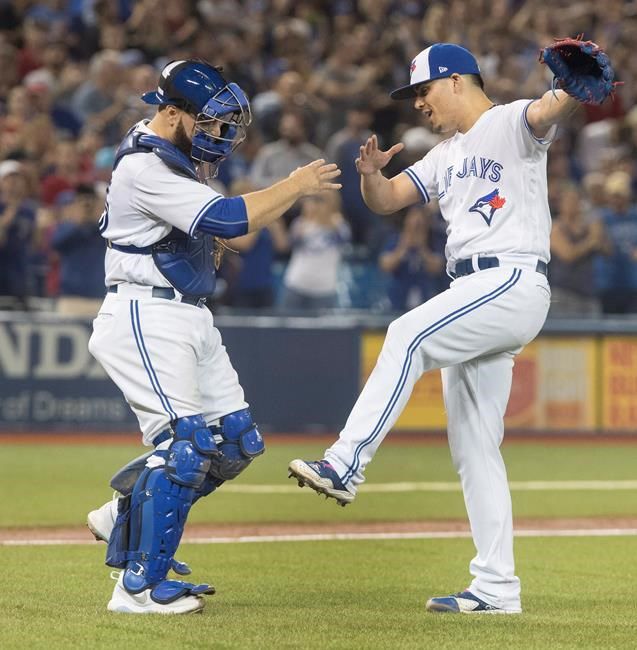 Mike Moustakas went 3-for-4 and set a new Royals record by hitting his 37th home run of the season in a 15-5 win over the Blue Jays on Wednesday.
For decades, Balboni's record of 36 homers, set in 1985, has stood as a testament to the Royals' lack of power and home run prowess, a truth that persisted through baseball's Steroid Era, through different managers and eras, through a long stretch in which the fences were moved in at Kauffman Stadium.
It took almost three weeks for Moustakas to break the record.
The Royals scored eight runs in the second inning, scoring eight off of Brett Anderson, who lasted just 1 1/3 innings.
He had not hit one in 15 games and he had hit only one in his past 28 games. "It's definitely an awesome feeling and something I'm definitely going to remember for the rest of my life".
Raffy Lopez homered in the ninth for the Blue Jays.
Merrifield led off with his 18th homer of the season. Lorenzo Cain walked and Melky Cabrera hit an RBI double and two batters later scored on a groundout by Perez. It was the first earned run allowed by the right-hander in 47 2/3 innings at the minor- and major-league level this year. Moustakas homered with two outs. After Hernandez drove in the first two runs, Lopez and Ryan Goins provided back-to-back sacrifice flies.
Kansas City came within a run of matching its season high. Moustakas singled, Bonifacio doubled and Alcides Escobar hit a two-run single.
Merrifield added an RBI single while Alex Gordon stole third and came home on a Russell Martin throwing error.
RHP Marco Estrada signed a one-year, $13 million deal to remain with Toronto in 2018. Junis upped his season record to 8-2 while improving to 5-0 with a 2.42 ERA over his past eight starts.
Royals: LHP Jason Vargas (16-10, 4.19) pitched five innings to beat the Indians in his previous start as Kansas City snapped Cleveland's 22-game winning streak. Blue Jays INF Richard Urena, a September call-up, ended a 0-for-18 drought with an eighth-inning double.