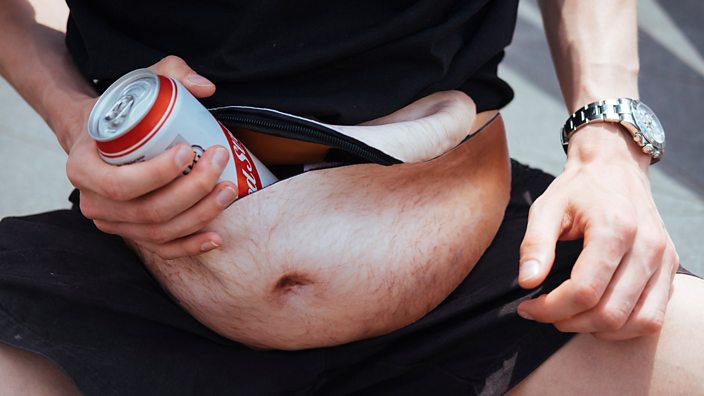 From "The Bobby", which is pale and hairless, to "The Sherman" which comes with stomach hair.
There are few things in this world that say "middle aged Dad" than a beer gut and a fanny pack.
What would carry around in the DadBag?
"I'm thinking of typical dad items, like beer, medicine, a sandwich, wallet, sunglasses, keys".
He said he made the DadBag because he's desperate to have a "dad bod" but he's also very concerned about the health risks associated with it. "I think people want them because of that reason".
The Dadbag will come in a multitude of skin tones and belly hair styles- giving you the "dadbod" you've always wanted! All of them will be hairy, dad bod-y, and fanny pack-y AF.
The DadBag features an opening at the top of the belly so that guys - or girls should they lust after a dad bod - can store their belongings in it, though we can imagine those wearing it will get some amusing looks when pulling their phones out of their stomachs. "The Derek", what appears to be a black man's gut, makes the bag inclusive to guys of differing races.
Yes, that's right - Albert Pukies has made it possible for men everywhere to attain the iconic "dad bod" instantly.