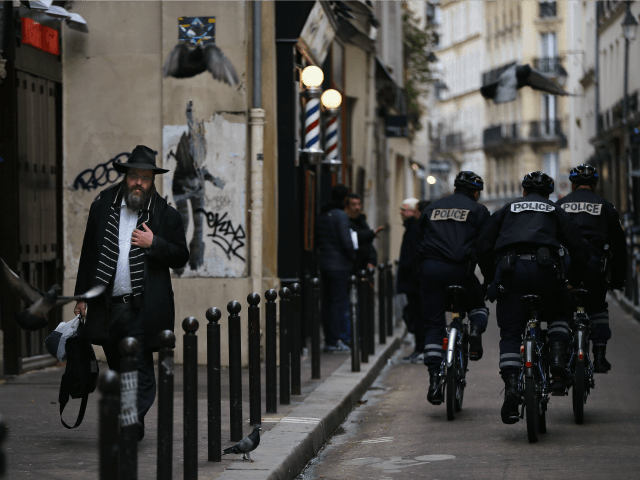 The report however, also noted that a majority of those who espoused at least one anti-Semitic belief also held positive viewpoints about Jews.
However, as Jonathan Boyd, the director of the Institute for Jewish Policy Research, which has produced the report in conjunction with the Community Security Trust, made clear, "this emphatically does not mean that 30 percent of Great Britain is anti-Semitic".
The report's author, Dr. Daniel Staetsky, who is a senior research fellow at the institute, wrote that levels of anti-Semitism in the United Kingdom were still among the lowest around the globe. However, it also demonstrates that the greater the intensity of anti-Israel attitude, the more likely it is to be accompanied by anti-Semitic attitudes as well.
Far-right voters tend to be more anti-Semitic than those on the far-left, according to the report. The responses were gathered both face-to-face and online.
A further three percent are termed "softer anti-Semites" as they endorsed fewer, but still multiple, anti-Semitic statements.
Around 70 per cent of the British public have a favourable opinion of Jews and "do not entertain any anti-Semitic ideas or view at all", the report said. The report says: "Determining what is, and what is not, an anti-Semitic attitude is not always clear". This group is not confident about expressing their anti-Semitic views.
As Dr Staetsky acknowledged, it is not always possible to get a truthful answer from respondents when they are being asked if they hold attitudes which are perceived to be politically incorrect.
One percent of people said it would be acceptable to be violent towards Jews due to their religious beliefs.
"In all cases, the higher the level of anti-Israelism, the more likely it is to be accompanied by anti-Semitism".
Levels of anti-Semitism are no higher among left-wing voters than other segments of the British electorate, a new study has revealed. He came out best on U.S. -Israel relations, though still unfavorable: 54-40.
Nearly a third of people in Britain hold one or more antisemitic view, according to the Institute for Jewish Policy Research, which claims to have carried out the largest survey of attitudes towards Jews and Israel carried out in the UK.
Johnson said that Jewish leaders were "very satisfied" with the measures put in place by the British government to tackle anti-Semitism. Dr Rich said the work resonated with material produced by the CST past year. But he indicated later that he felt that his report dovetailed with the findings in the JPR/CST survey.