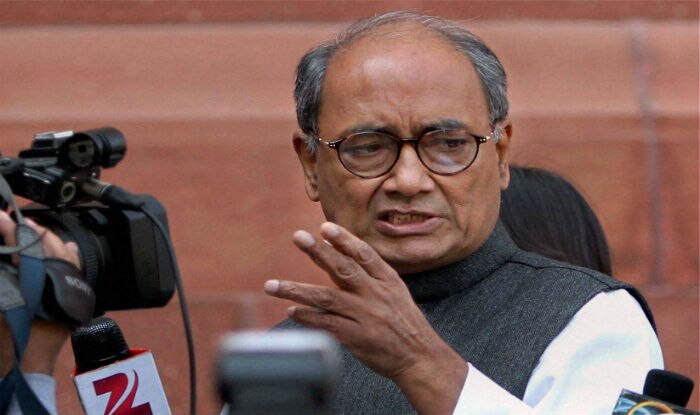 MP Rajiv Pratap Rudy on Friday dubbed senior Congress leader Digvijay Singh as a "senseless leader" and said that grand old party's fall can be attributed to politicos like the latter and their inappropriate statements.
In his posts on social media platform Twiiter, Singh lifted a third person's comments to describe Modi's followers as Bhakts in a condescending reference and alleged the PM had fooled the nation.
He added that "my words are that he is the best in the "art of fooling".
Earlier in the day, Singh had retweeted a meme of Prime Minister Narendra Modi that said: "My two achievements - Made fools of bhakts, made bhakts out of fools" in Hindi.
The Congress leader also denied his party has reprimanded him for the tweet.
He also demanded to know why Modi had not "unfollowed" four people who used abusive language against Lankesh after her murder.
Singh, who seemed to enjoy the online conversation further targeted the PM. "I have clearly said it (picture) is not mine, I have disowned it", he said, adding the standard Twitter disclaimer: "Retweets are never endorsement".
BJP spokesman G.V.L. Narasimha Rao lashed out at Mr. Singh, saying Opposition leaders like him had "degenerated into abusive trolls" after repeated electoral drubbings.
The Congress high command is keeping its mum on the issue while a spokesperson has distanced the party from the statement saying, "One should restrain from using unparliamentary language while making any statement; should use sober language".
However, soon the charge of poll-bound Karnataka and later of Telangana was taken away from Singh, who now supervises only Andhra Pradesh. He was Chief Minister of a state....
"Digvijay attacking NaMo as Cong's voice".