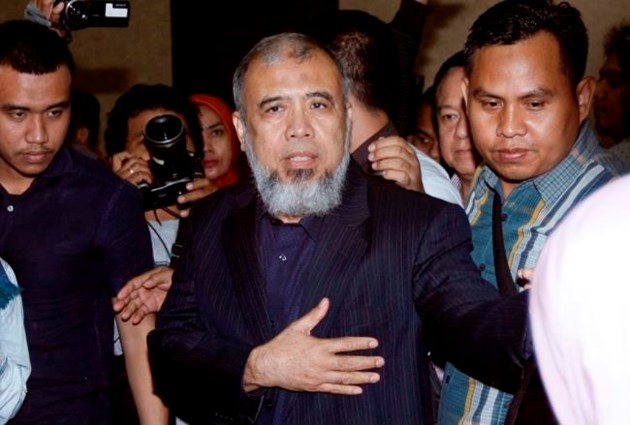 Indonesia's corruption court on Monday sentenced one of the country's top judges to eight years in prison for taking bribes, the second time a Constitutional Court judge has been imprisoned for bribery since 2014.
The Corruption Eradication Commission (KPK) charged Patrialis, Basuki and Fenny with graft, after they were arrested in a series of sting operations in Jakarta in late January.
"The defendant has been rightly proven to be guilty of corruption in an organized manner", said Tipikor head judge Nawawi Pamulango during the trial hearing, as quoted by Kompas today.
The verdict was lighter than the sentence demanded by the prosecutors, who asked for a 12.5-year prison sentence for Patrialis and a Rp 500 million fine or another six months in prison.
The judges said Akbar received $10,000 in expenses to perform Umrah (minor Haj) and about $300 for golf expenses.
Akbar will also be fined 300 million rupiah (22,400 US dollars) and if he can not pay the fines, he would have to spend another three months in jail, said head of the judging panel Nawawi Pamolango.
The court's judges declared Kamaludin guilty of receiving $50,000 in bribes from beef importer Basuki Hariman and his secretary, Ng Fenny, in connection with a judicial review filed with the Constitutional Court on the 2014 Animal Husbandry and Livestock Health Law.